Description
ABOUT THE TALK
Today's teens experience more stress than any other age group. This stress negatively impacts teens mental and physical health, often with tragic outcomes. In this talk, Dr. Emma Rose and Dr. Elin Björling will present the case for social robots as both a measurement tool and an intervention for teen stress. They will discuss their ongoing research project that uses a participatory design approach and actively engages teens in the design process. They will share considerations for ways to ethically and meaningfully engage in the design of social robots. This talk will appeal to both design and research practitioners in UX who are interested in considering new approaches for designing technology products in socially complex spaces.
During this interactive talk, you will:
Learn about methods for exploring and understanding people's lives including, ecological momentary assessment.

Consider ethical ways to engage vulnerable populations in design, including participatory design and community-based approaches to research.

Explore considerations for designing meaningful interactions with social robots.
SCHEDULE
6:30 PM: Doors open
6:30 - 7:00 PM: Food and networking
7:00 - 8:00 PM: Presentation with Q&A
8:00 - 8:30 PM: More food and conversation
8:30 PM: The event concludes
ABOUT THE SPEAKERS
Emma J. Rose, PhD, is an Assistant Professor in Interdisciplinary Arts & Sciences at the University of Washington of Tacoma with an adjunct appointment in Human Centered Design & Engineering at the University of Washington in Seattle. Her research focuses on the design of technology in support of a broader concern about social justice and inclusive design. Her current research project is a participatory project with teens to design a social robot to address teen stress. She is passionate about introducing human-centered design to the next generation to diversify the methods and results of design work. Her other research projects include investigating the practice of user experience and how practitioners make rhetorical appeals, centering vulnerable populations in design work, and the pedagogy of UX. Prior to her academic career, she spent over a decade working as a user experience consultant.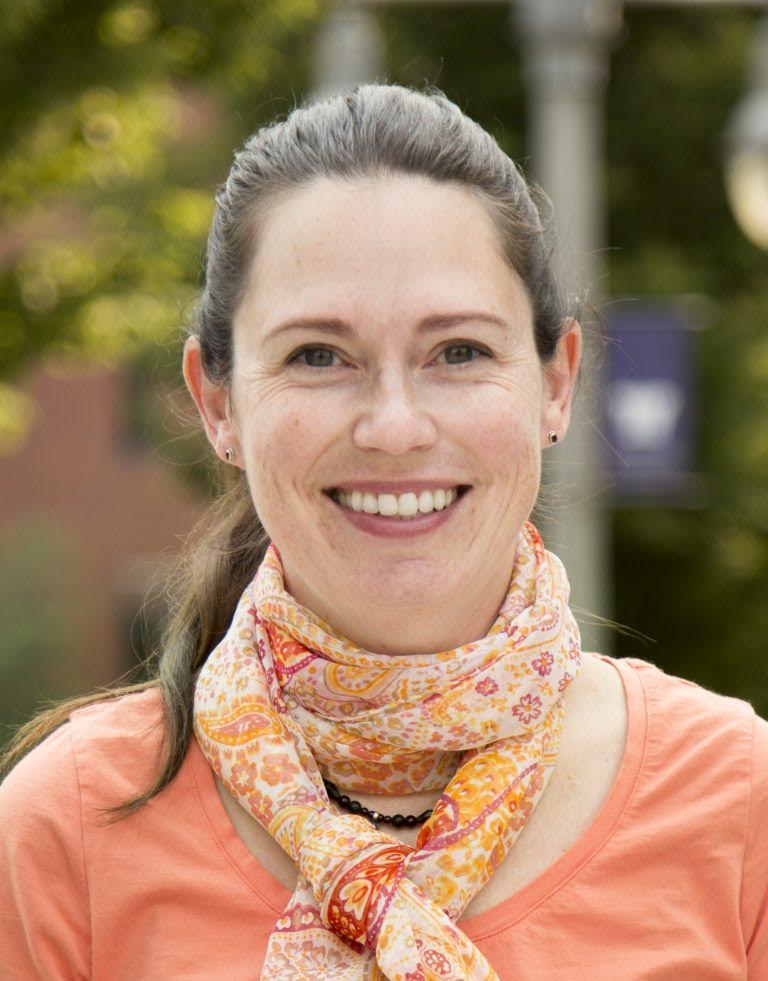 Elin Björling, PhD, is a research scientist and lecturer in the Department of Human Centered Design & Engineering. She is the co-founder of the Momentary Experience Lab, conducting design and development projects that capture data and intervene to improve health in the real world. Elin is the Project Lead for Project EMAR, an interdisciplinary project exploring the design and development of a social robot to measure and reduce stress in teens. Using human-centered design, Elin engages in outreach education and research working directly with teens in the local community, including co-creating the high school Design Challenge. Over the past two decades Elin has been an integral part of numerous research projects in health sciences and education with a focus on teen stress. As a research methodology, Elin is focused on ecological momentary assessment — capturing momentary data as it happens in the wild. She holds a Clinical Faculty position in the school of Nursing and Healthcare Leadership at University of Washington and consults locally with organizations interested in improving teen health. Elin is a trained program evaluator with experience in educational program evaluation. She has designed and implemented evaluation plans for several large educational grants, both state and federally funded. She has a PhD in Nursing Science from the University of Washington and an MA in Psychology, Antioch University Seattle.
---
This event is FREE for pssigchi.org members. To register, click the Tickets button and select Enter promotional code to use the code sent to you via email. Not sure if you are a member, or didn't get the email? Log into http://www.pssigchi.org to check your status.
General Admission (non-members) can register for $7.50 per ticket. This includes food and non-alcoholic beverages. No on-site ticket sales, please pre-register for this event.
Paid tickets are nonrefundable.
Service animals only for this event, please.
Thank you to our food sponsor for the evening: