Designing Safety on Higher Ed Campuses: A CPTED Primer

Friday, April 21, 2017 from 11:00 AM to 12:00 PM (EDT)
Event Details
The archived webinar, including closed captioning and a copy of the speaker's slides, is now available for on-demand viewing.

Campus Public Safety Online
11:00am-noon Eastern Time
Friday, April 21, 2017

Note special day and time!
Designing Safety on Higher Ed Campuses: A CPTED Primer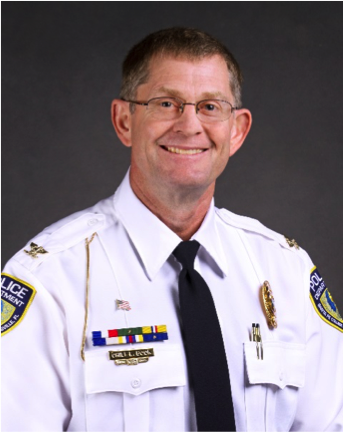 Ed Book
Chief of Police, Santa Fe College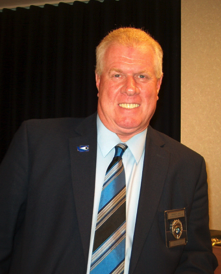 Ernest (Ernie) Long
Crime Prevention Coordinator, City of Aventura
Crime prevention through environmental design (CPTED) is an approach to deterring crime through environmental design and creating a safer physical and built environment. This includes buildings, roads, parking lots, lighting, access control, maintenance, windows, entrances, signage, landscaping, sidewalks, and more. In the modern world, deterring crime and countering violent extremism requires a comprehensive approach. CPTED is about designing for safety and acts as a "force multiplier." The presenters will explore simple strategies and examples to make campuses safer and more secure while considering budget.

This webinar is appropriate for a wide variety of disciplines including campus public safety officials, facilities and physical plant staff, student affairs personnel, builders, architects, project managers, codes personnel, and administrators.
Ed Book currently serves as the chief of police, college emergency management coordinator, and behavioral intervention team chair at Santa Fe College in Gainesville, Florida. He is an adjunct instructor in the organizational management program and teaches to public safety recruits. Ed retired from the Gainesville Police Department as the district commander and captain and has more than 32 years of experience as a law enforcement official.

Ernest (Ernie) Long is a career crime prevention specialist, first certified in 1983 while employed as a police officer in New Jersey. He served as a patrolman, detective, and sergeant, and after obtaining a bachelor's degree in criminal justice, he became an investigator for the state of New Jersey. Ernie currently serves as the treasurer of the Florida Design out Crime Association and crime prevention coordinator for the City of Aventura.
Webinar attendance is free, but registration is required. Registration deadline is 10am ET Friday, April 21. After registering, you will receive e-mail with connection instructions. If you don't receive that e-mail (check your spam filters), contact us.

For full details see the event web site.

Sponsored by the National Center for Campus Public Safety with support from University of Vermont Continuing and Distance Education and the U.S. Department of Justice.

Organizer
National Center for Campus Public Safety (NCCPS)