Designing MORE WITH LESS

Wednesday, June 8, 2011 from 6:30 PM to 8:00 PM (EDT)
Event Details
The seating for "Designing MORE WITH LESS" is fully booked, but the live stream will be available on Ustream at 6:30PM(EST)
http://www.ustream.tv/channel/designing-more-with-less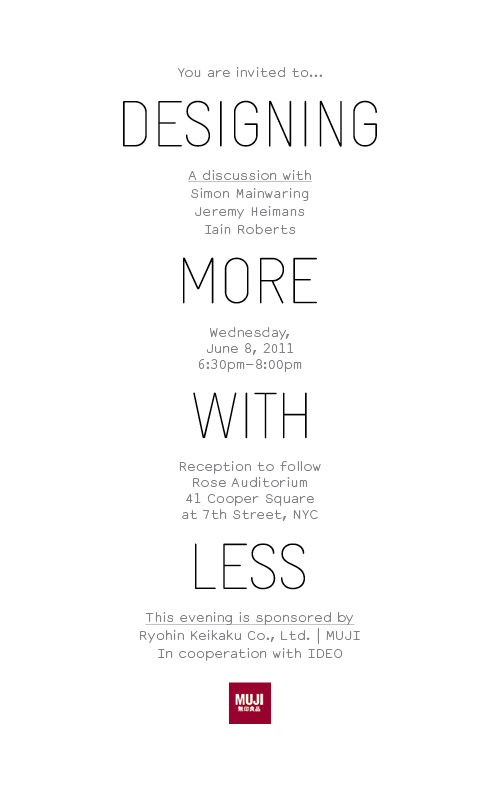 Designing MORE WITH LESS 
Borders are becoming increasingly blurred.  In an age when we tweet revolutions, buy local food, and drive hybrid cars, we are increasingly aware of our impact on the world. We're not only realizing how what we do today in our own communities affects tomorrow, we are understanding how it affects the rest of the world.  

In this panel session, we will explore how consumption of all forms – from media to food – has become a political act.  Consumers are thinking more and more about the morality of their choices.  Conspicuous consumption has given way to conscience consumption.  As designers, we realize the opportunities to create actions, initiatives, movements, and vessels for positive impact.  MUJI has long been a believer in creating impact through less. Over the course of this discussion, we will ask and seek to answer, "How can we design more with less?"  
SPEAKERS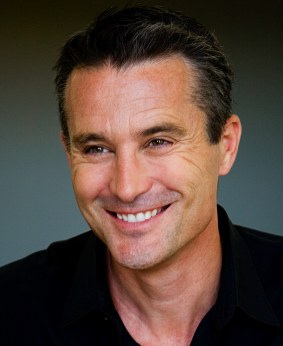 SIMON MAINWARING
Simon Mainwaring is a branding consultant, author, blogger and speaker. A former Nike creative at Wieden & Kennedy, Portland, and worldwide creative director for Motorola at Ogilvy, he is the founder of We First, a social branding consultancy that helps brands build communities, profits and positive impact.
Simon's first book, WE FIRST: How Brands and Consumers Use Social Media to Build a Better World, presents a new vision for the role of the private sector in social change. A response to Bill Gates' 'Creative Capitalism' speech, the book lays out a realistic, practical and actionable plan in which brands and consumers partner using new media to create a sustainable third pillar of change in addition to government and philanthropy.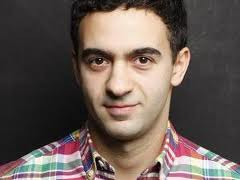 JEREMY HEIMANS
Jeremy is the co-founder and CEO of Purpose, a profit-with-purpose business that builds movements to address the world's biggest challenges. Purpose is currently building global movements to fight cancer (with LIVESTRONG) and eliminate nuclear weapons in 20 years (with Global Zero, a new initiative led by more than 200 world leaders and endorsed by President Obama). Purpose partners with some of the world's biggest brands to mobilize their consumers for social impact, and is currently incubating new consumer movements to help the green economy achieve scale.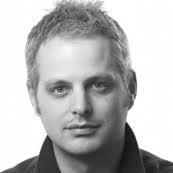 IAIN ROBERTS
Iain is a self-proclaimed "excellence freak" whose lifelong passion for mixing technical precision and cutting-edge aesthetics has produced world-renowned designs and strategies for such diverse industry giants as Altec Lansing, AT&T, Ford, Kraft, and Motorola.
The IDEO Partner, who co-leads the company's Chicago studio, is responsible for leading senior client relationships with Fortune 500 executives. Meanwhile, his willingness to push the intersection of digital and physical media has led to successful experiments in the field of open-sourced innovation with industry up-and-comer BugLabs.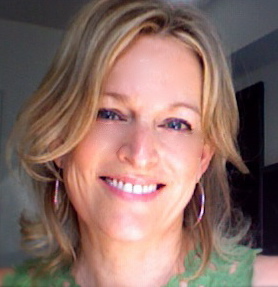 ROBIN DORIAN
Robin Dorian is the co-founder of Find. Eat. Drink. - The Insider Food and Drink Guide. This online site features recommendations from chefs, mixologists and other culinary professionals. Find. Eat. Drink. was picked by Travel + Leisure as one of the top travel website for its curated selections.
Robin has hosted television shows for Food Network, VH1, NBC, ABC, CBS, PBS, Fox, Fine Living, BBC-America, Showtime, Discovery, On2.com, Westinghouse and Newhouse Communications. In addition, Robin created the award-wining series for Food Network called After Midnight, and has produced content for Fox, WUSA and PBS. Robin won an Emmy Award for her work on the nationally syndicated series, A Current Affair. 
6:00p - 6:30p Registration
6:30p - 8:00p Designing More with Less
8:00p - 9:00p Reception
When & Where

The Cooper Union
41 Cooper Square at 7th Street
New York, NY 10003


Wednesday, June 8, 2011 from 6:30 PM to 8:00 PM (EDT)
Add to my calendar
Organizer
ABOUT MUJI
MUJI offers good quality products at reasonable prices, which include a wide variety of stationeries, household items and apparel. Mujirushi Ryohin, the company's Japanese name from which MUJI was originally derived, translates as "no-brand quality goods." The value of the MUJI product is in its effectiveness without the renowned brand or designer name. The essence of MUJI products lies in its simplicity, flexibility and modesty to fit different lifestyles and individual preferences. MUJI, originally founded in Japan, does not direct its products to be affected by any trends and "isms," but rather aims to be universally relevant. MUJI products maintain reasonable price levels, not by compromising quality, but by avoiding the waste typical of many products' manufacturing and distribution in the form of unnecessary functionality, an excess of decoration, and needless packaging.