About this Event
"Your sales number doesn't tie to my sales number"
"That data isn't correct"
"How did you get these figures?"
If you've ever presented data to leaders in your organization, you've probably heard these dreaded words. It diminishes trust in the data, and focuses the conversation on data quality, rather than solving the business problem.
In the "Designing Metrics & KPIs That Work" workshops, you will get hands-on experience with identifying, deconstructing, and aligning metrics. Leveraging our design thinking approach and our helpful metrics templates, you'll be able to confidently present your numbers, know what they mean, and build credibility for a data driven approach.
Who is this workshop for?
Do you work with data, provide analysis, and present information to peers and leaders? Then this course is for you!
Examples of people who might benefit:
Product Managers who need to define product success
Marketing teams who need to standardize what gets reported to the C-suite
Finance teams looking to streamline business-line reporting
Human Resources teams who want to build out better reporting
Sales teams looking for better ways to drive accountability
Have a team of 4+ people attending then reach out and we will provide a discount code for 15% off.
Not interested in metrics, but interested in getting deeper with data? We offer many other business-focused data workshops like "Data Visualization & Storytelling" and "Data Fundamentals".
Check our full calendar to learn more.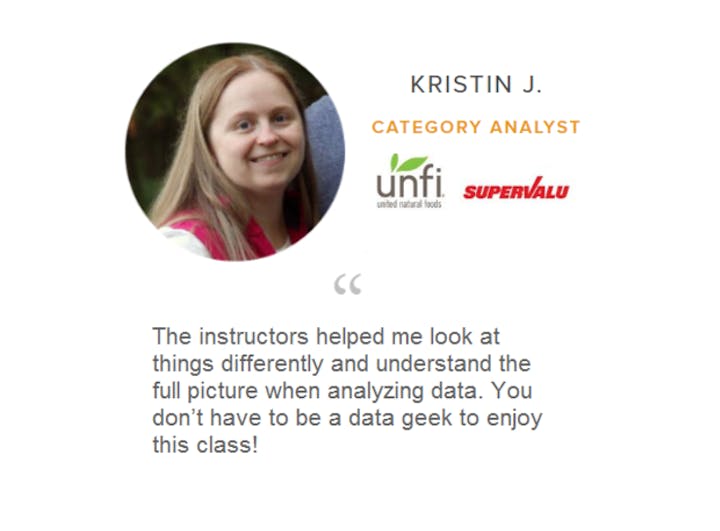 Workshop Overview
Designing Metrics & KPIs that Work
Types of metrics and KPI's and best practices
Deconstructing my metrics
Identifying my metrics' behavior
Mapping and aligning my metrics
Reconstructing my metrics for success
In addition to the workshop, each attendee will be given a copy of the "Metrics, KPI's, and OKR's to Empower Success" guide and a comprehensive list of additional resources for reference and continued learning.
Who Are We?
This workshop is taught by Dave Mathias and Matt Jesser from Beyond the Data. With over 25 years of combined experience leading data, analytics, and training for Fortune 100 companies down to startups, we know how to help you drive your organization forward through data.
Beyond the Data is one of the few firms that focus completely on the area of data literacy. Their passion is in helping people like you improve their work and lives by using data. Also check out their Data Able podcast, a bi-weekly about harnessing the power of data to make a greater impact in your organization and community.