Event Information
Refund Policy
Refunds up to 1 day before event
Description
In this workshop you will learn hands-on how to use Swagger to define and implement commercial grade, web based APIs. Swagger is currently the most popular way to create definitions of RESTful APIs.
With these definitions, you can create sophisticated, autogenerated documentation, generate SDKs in several languages, and do automated testing.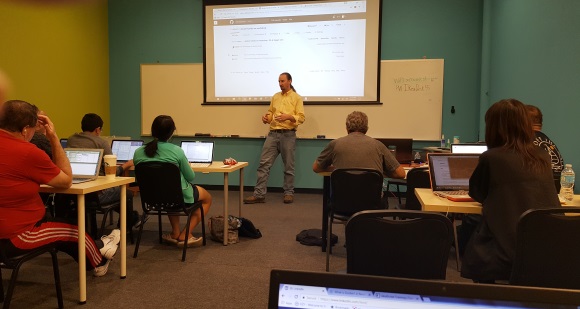 What You Will Learn

The details of the Swagger 3.0 specification
How to design a comprehensive API using Swagger
How to autogenerate a Swagger implementation in Java, NodeJS and Python using SwaggerHub
How to implement a Swagger defined specification under AWS API Gateway and AWS Lambda
How to create detailed user documentation under Swagger

What is Swagger?
Swagger is an open source specification for creating APIs that has garnered significant support throughout the software development community. Swagger defines a hierarchical structure for specifying an API. The structure you define can be expressed in YAML or JSON.

Swagger allows you to define your API specification with a high degree of detail. You use Swagger to define endpoints and the HTTP method to use against the given endpoint. Also, you can specify the parameters required by an endpoint, declaring if a parameter goes in the endpoint path, as a query string or is embedded in the body of the request to the API. Swagger provides a high degree of specificity in terms of defining request data and response data. You can define special data structures that you want to submit in the request or return in the response from the API.

Swagger makes it so you can provide a description for every aspect of your specification. And, that description will turn up in documentation later on, should you use tools that allow you to generate code and documentation from a single specification written in the Swagger format.
Who is This Workshop For?
This course is intended for software developers working primarily at the API level and on back-end server applications. However, the material presented is accessible to any software developer with with experience creating web based applications.


About the Instructor
Bob Reselman is an experienced, hands-on software architect involved in the architecture, design, and implementation of Microservices, service-oriented architectures, and distributed systems. He has been in the software industry for over 20 years and has significant experience and expertise in application, integration, and enterprise architecture.
Date and Time
Location
Refund Policy
Refunds up to 1 day before event