Event Information
Refund Policy
Contact the organizer to request a refund.
Eventbrite's fee is nonrefundable.
a dialogue on how to enrich human life between two creatives comfortably uncomfortable in the intersection of Design, Data Science, and Art.
About this Event
What do we mean about Designing Human Experience?
Hello!
This year, apart from all the normal confusion and anxiety that was brought on by social unrest and a pandemic, we both had a professional identity crisis this year. A common observation we found during this crisis is how industries define creatives by their specializations or their finished products, and hardly ever their mission. We think there's a missing component when we think about Design.
This led us to coin the term Human Experience - an approach of designing beyond an interface. To us, designing Human Experience is also about thinking about the impact of our work outside of the moment that users interact with our product. We are mindful of how our design enriches lives, shifts mindsets, and evolves culture.
Please join us in this dialogue as we present personal projects that aim to create a healthier culture that will hopefully enrich human lives in fields we are passionate about.
- Glori y Ana
Meet Glori y Ana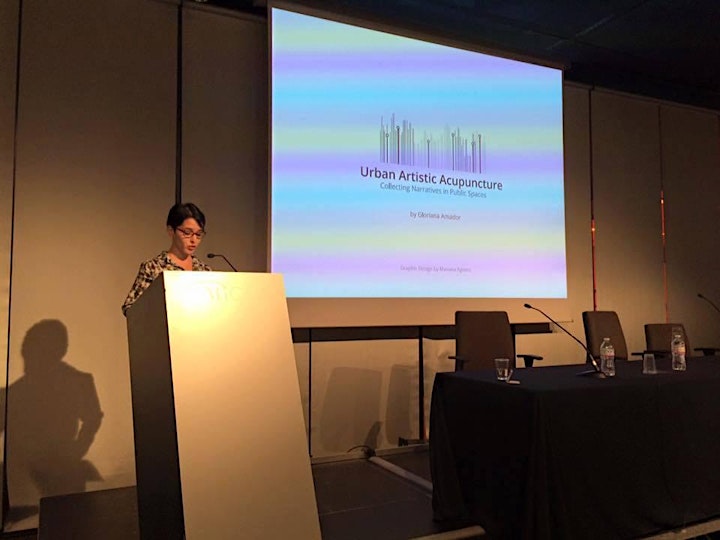 Gloriana recently completed her MSc in Museums and Digital Culture from the Pratt Institute in New York as a Fulbright Scholar. After a fateful visit to New York City ten years ago, her career direction propelled her to focus on the Museum industry constantly pushing for a more enriching visitor's experience. Before pursuing her MSc she worked at numerous museums in her home country, Costa Rica where she led a project that rehabilitated an art collection that was previously inaccessible.
This project was recognized by the International Council of Museums (ICOM) which gave her the platform and opportunities to present her papers in Germany (2014), India (2015), Italy (2016) Sweden (2017), and finally in Japan (2019) where she was named one of the board of directors of COMCOL, the International Committee of Collections.
For this dialogue, Gloriana will explore her capstone project and future plans as an independent museum consultant. She founded Pistachio Semolina Rosewater Studio with the mission to create museum and art experiences more accessible, equitable, and meaningful. Gloriana combines her background in Art and expertise in Sciences of Information to create ensure a visitor's museum visit is one they will remember throughout their lifetime.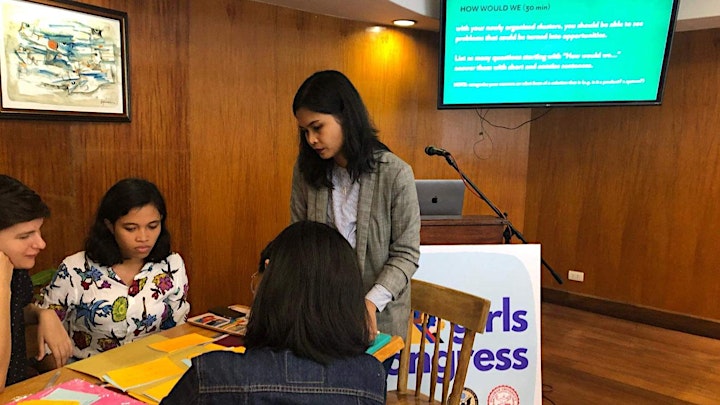 Ana is the founder of lowercase innovation, an experimental creative studio purposefully finding solutions to make society a little more equitable. As an industrial designer, her experience includes working in Wearable Tech, IoT devices, wayfinding, furniture, and housewares.
In her pursuit to use Design as a tool for social change, she noticed that innovation looks different across disciplines, but our failure in connecting these strategies can be a disservice in finding real equitable solutions. This led her to a path of further education in exploring Urban Studies and then Data Science, Economics, and Developmental Policy, with the mission to truly understand all the variables that affect Designing for equitable social impact.
For this dialogue, she's revisiting her urban studies studio project from Columbia University GSAPP - Exhausted. Since it was first presented, this project became an art installation for NaN (Not a Number) NYC's Data Week Data x Design show in 2019 and has continuously evolved since.
In her spare time, she serves as one of the leaders for Industrial Designers Society of America's (IDSA) inaugural DEI council, as well as a member of the executive committee by being one of the co-chairs of the Association of Filipino Scientists in America's (AFSA) Publicity Committee.
Schedule:
5 min: Welcome and Check-ins
25- 30 min: Presentations
20-25 min: Open forum
Choose your own rate!
In our effort to make this event sustainable for us but still accessible and equitable we invite you to choose your own ticket rate.
The meeting link will be sent at least 24 hours before the event.
Date and Time
Location
Refund Policy
Contact the organizer to request a refund.
Eventbrite's fee is nonrefundable.