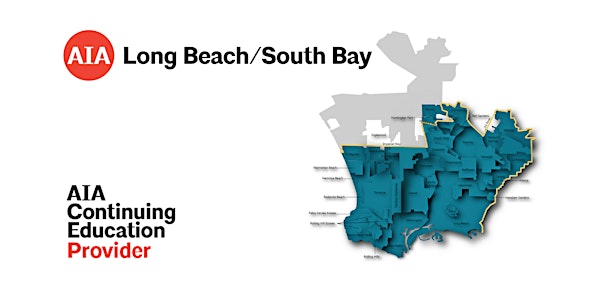 Designing for Zero Net Carbon – Three All Electric Building Case Studies
An AIA Long Beach/South Bay COTE Program: 1.0 LU/HSW with Southern California Edison
About this event
1.0 AIA HSW
Description:
Presenting from profiles in the book "Toward Zero Net Carbon: Case Studies of All-Electric Buildings," this course features three projects designed as high-performance all-electric buildings that will operate with zero-carbon emissions once the California electric grid has been 100% decarbonized. Program includes review of design strategies, overview of the readily available all-electric building systems implemented, and post-occupancy performance data. Discussion will include tools, metrics, and modeling used by the design teams in pursuit of the performance goals, and will highlight exemplary features of the various projects, discuss lessons learned that can help other practitioners to achieve similar levels of performance in their own projects.
Learning objectives:
• Understand through the case studies the relative impact on carbon emissions attributable to both building construction and building operation.
• Review examples of common building types that achieve ZNE performance without onsite combustion and examples that will cause zero-operational carbon emissions once the electric grid is decarbonized.
• Review how on-site renewable energy with and without battery storage can support ZNE and "zero carbon" performance and explain how building efficiency and on-site energy storage affect harmonization with the electric grid.
• Be able to perform a comparison of embodied carbon for two alternative design approaches.
Cost: Free (AIA Members, please include your member number when you register for easy learning unit reporting to AIA National)
Presenter:
Edward Dean, FAIA
Bernheim + Dean, Inc
Edward Dean is a combination of building scientist, design coach and experienced large-project architect, who has specialized in low-energy building design throughout his professional career. In recognition of his leading professional work in this field, the American Institute of Architects elevated him to the AIA College of Fellows in 2012.
His extensive experience in professional practice as lead architectural designer on major projects at nationally recognized firms gives him a realistic understanding of the building industry, its limitations and possibilities. He continues to work and consult on the frontier of low-energy building design as this industry undergoes the required changes to low-carbon and zero-net-energy buildings.