Description
Our work and our workplaces are rapidly changing. Technology is ubiquitous, and products and markets are exponentially evolving. Machines are becoming smarter, faster; humans slowly become more creative, more mobile, more nimble. Teams contract and expand, and and so do spaces. Home is the new office, the office is the new home, and everything becomes virtual. How do you design for that?

swissnex San Francisco and Vitra are inviting the design duo Barber & Osgerby to find out, through the lens of a humble yet quintessential workplace object.

The acclaimed London-based Edward Barber and Jay Osgerby recently designed their first office chair: the Pacific Chair, developed by and for Vitra in Switzerland. Drawing on this collaboration, the talk will explore the design process, challenges, and opportunities of designing for work. Where do you find inspiration and feedback? What is the role of creativity and technology? From research and development to high-end manufacturing, how do designers respond to an ever-changing and ever-scaling world? Welcome Barber and Osgerby for their first presentation in the Bay Area.
NOTE : Price at the door will be $15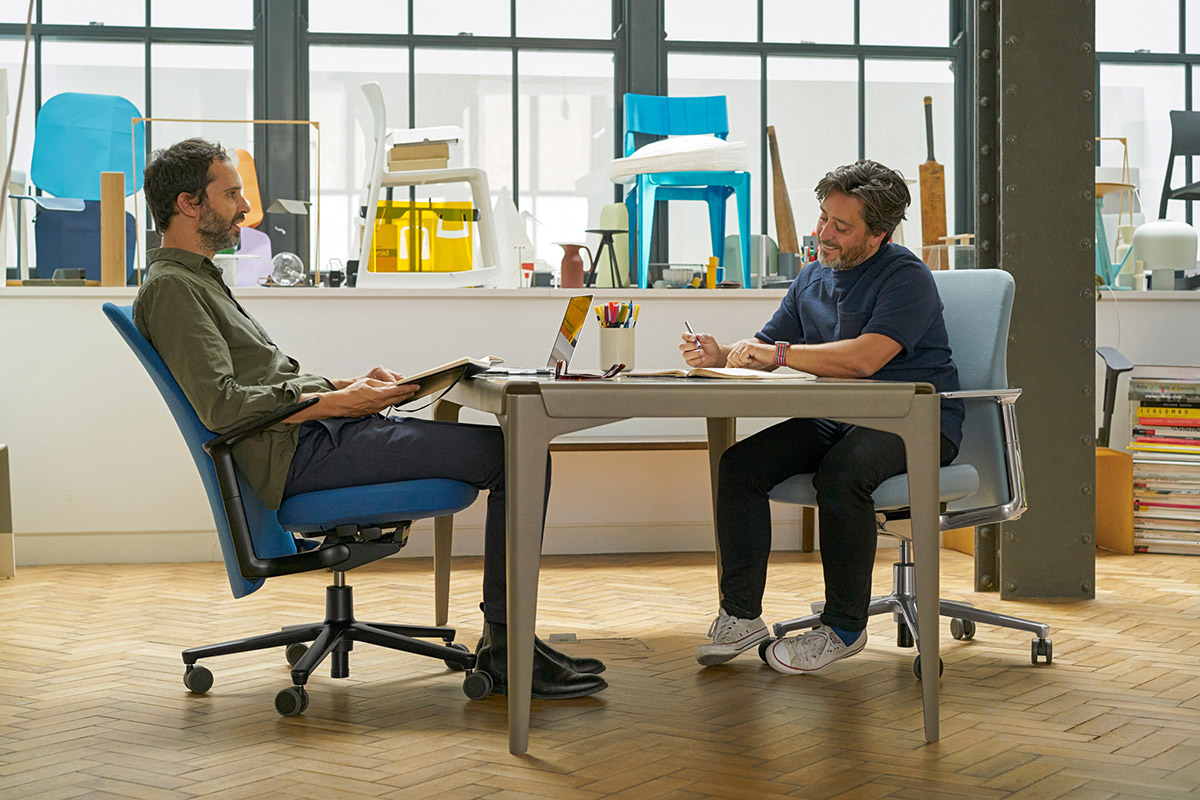 HOSTED BY: swissnex San Francisco

swissnex San Francisco prepares academic, business, and creative clients for the world of tomorrow by bringing people and ideas together. A platform for exchange around topics in science, education, art, and innovation, we highlight the best of Swiss and North American ingenuity and create opportunities for networking among our diverse group of professional contacts in the San Francisco Bay Area, Silicon Valley, and beyond.

At Pier 17 in San Francisco, swissnex is applying open innovation first hand by curating a community of university, startup, and corporate residents including: Ecole hôtelière de Lausanne, Logitech, Nestlé, Pro Helvetia, Swisscom, Swiss Re, University of Geneva, View, and Vitra. swissnex not only embeds resident teams, but also links innovative partner products and technologies to accelerate Swiss startup and design projects in collaboration with InnoSuisse and Ecole cantonale d'art de Lausanne.
CONTACT INFO:
communications@swissnexSF.org
---
Event Type : Happy Hour/Mixer/Meetup
Event Focus : Furniture, Industrial Design, Interior Design, Product Design
REFUND POLICY : We do not offer refunds. If event is sold out, we might be able to give your spot to someone on the waitlist.