Description
Join us for a collaborative event between Kvadrat Soft Cells and Herman Miller.
Our two great organisations have teamed up to offer you subjects close to both of our hearts:
The Psychology of Collaboration
Collaboration is much talked about today, especially when it comes to workplace design. As companies employ more knowledge workers, it is no longer just what you know, but what you do with what you know. Successfully designed collaboration spaces as well as an enabling culture are key to helping this along. With this in mind, Herman Miller commissioned Dr. Nigel Oseland, a psychologist specialising in workplace, to carry out a literature review of the psychology of collaboration and how that might impact workplace design.

Herman Miller will share these findings with you, as well as some observational research carried out by our International research team.
Designing for the ears
Join us to learn how sounds affect our brain and body, and how it impacts users' well-being and performance in offices, learning environments and healthcare environments.
We will then introduce you to the different ways of controlling sounds in those environments, and will give you a brief presentation of Kvadrat Soft Cells approach and solutions.
Agenda
The Psychology of Collaboration
Designing for the ears
Speakers
FABIEN LAMOTHE, KVADRAT SOFT CELLS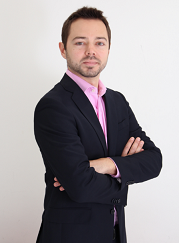 Fabien Lamothe is Sales Executive in the UAE for Kvadrat Soft Cells.
He is helping designers, architects and clients create comfortable acoustic environments enhancing well-being and motivation of workers, while supporting concentration, collaboration and communication.
OLIVER BAXTER, HERMAN MILLER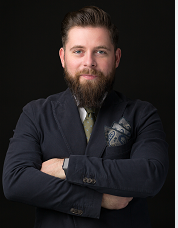 Oliver works with the Herman Miller Insight Group, which is responsible for the commissioning, overseeing and presenting of Insights into the latest thinking in workplace design and associated issues. The subjects covered include Happiness in the workplace, Generations at Work, Creativity in the Workplace, Agile Working and the Psychology of Collaboration.