Description
We teamed up with some of New York City's best talent for the Futureworks Incubator Workshop Series.
Futureworks Incubator champions and supports the growth of hardware startups across New York City. Made possible by NYCEDC and spearheaded by SecondMuse and Imagination in Space, the Incubator's workshop series focuses on the top priorities in a company's journey. On September 12 we focus on Designing for Manufacturing.
Our panelists will address questions like: What are some design tools I could use to develop my prototype? How do I determine my Bill of Materials (BOM)? How do I choose materials that manufacturers can work with?

Workshop includes:
Spencer Wright, Centerline Labs, The Prepared.org
John Briscella, AMiNiMAL studio
TBA
Agenda
6:30 Networking
7:00 Panel + Workshop
9:00 Networking and Office Hours with Futureworks Incubator entrepreneurs and Mentors
Hosted by NYDesigns, the Futureworks Incubator workshop Designing for Manufacturing is free. Food and drink provided by The Bronx Beer Hall.
Workshop Leaders:
Spencer Wright, Centerline Labs, The Prepared.org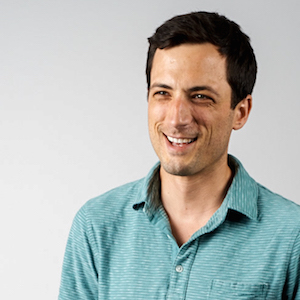 Spencer is a writer, a product manager, and an engineer. His career spans small scale fabrication, residential robotics, consumer electronics, and industrial additive manufacturing. He blogs at pencerw.com.


John Briscella, AMiNiMALstudio.com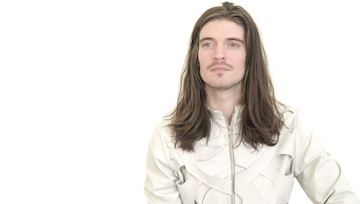 John Briscella is an American artist, industrial designer, architect, urban strategist, technologist, machinist, entrepreneur, and educator with the goal to inspire the potential of Art and to create a movement in Design. Focused on the research of complex systems and the use of emerging technologies as an approach to designing in the 21st century, John co-founded AMiNiMAL studio.
The philosophy of simplifying complexity with the advancement of technology has been a technique used in his design approach to create intricate functional forms. While John's intentions to master many different skill sets and disciplines is prevalent in his body of work and trajectory, his passions are the main determining force and focus. His designed spaces focuses on creative interactivity and community involvement. His love for city planning has connected people and their memories. The zen practice of archery has led him to redesigning a bow with generative forms. And, the involvement in software consulting pushes the limits of the possibilities with future technologies.
Featured Startup:
Erika Ostroff, Co-founder, Secco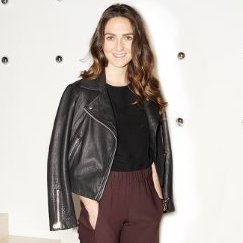 Erika graduated from USC with degrees in both digital journalism and nutritional biology. She brings audience development, growth strategy, and some product management expertise from Yahoo. Secco is her brainchild.
Secco machines dry, sanitize, and deodorize clothing in minutes — or seconds — using no soap, no water, and much less energy. Our proprietary technology and advanced air control system wicks off moisture and bacteria quietly, but with speed. Our design is futuristic and sleek; we use a hybrid of electric grid and battery power; and our functionalities inherently do not ruin or shrink materials. http://www.secco.io/