Description
Designing for users needs is at the core of UX, but have you ever tried designing a solution for a user who doesn't know they have a need for it yet? For instance, before a user gets a disease or disability which changes their lifestyle. Come and sit back when LEO Innovation Lab shares how they design for their user's future need.
Discover how you can turn your design thinking towards tomorrow's unknown problems. You'll learn about the ethical, operational and practical components involved in designing for the future. From academic thinking to tactical programming skills, this event will arm you with the skills and knowledge you need to bring your design approach to the edge of innovation.

NOTE bring your laptop for the workshop exercise
AGENDA:
- Arrival and dinner
- Intro by Ladies That UX & CPHUX

- Introduction to LEO Innovation Lab
- Talk by Micha Szpirt on "The importance of being ethically responsible for your design"
How does a technological artifact change the perception of the world for the user through
mediation? And how can we purposefully design this mediation upon strong ethical foundation?
This will be a short introduction into the postphenomenological interpretation of moralizing
technologies.
- Break
- Talk by Rie Scheuermann on "Designing for The Future"
How can we design a solution that caters to user needs that don't yet exist? Working within the
space of radical innovation, designers are faced with many new and unknown challenges.
Building on learnings and experiences from both public and private innovation labs, this talk will
highlight the shortcomings of traditional design approaches and suggest a handful of easily
applicable hacks when designing for the future.
- Break
- Workshop / Demo by Andreas Larsen on "UX programming"
Programming skills generally aren't a prerequisite for being a good digital UX'er. Having these
skills, however, or teaming up with a programmer early on in your research phase can open up a
whole new world of creative and testing opportunities. This workshop will arm you with some
new, hands-on tactics to help you tackle some of the roadblocks in your research.
Please bring your laptop to get your hands dirty and leave with new ideas, questions for your
own devs and a healthy coding appetite.
- Networking & Goodbye
TARGET GROUP:
This event is for all levels of designers, from students, people who're interested in design to the lead designer. We've ensured a high-level evening where Micha, Rie, and Andreas will guide you through their world of knowledge and expertise.

FOLLOWUP EXPERT WORKSHOP:
A couple of weeks after this talk we'll do a paid Masterclass for people who want to go even deeper with the subjects presented. Participating in the talk is a great way to influence the upcoming workshop since we'll send out a survey where you can tell us what you'd like to learn from the future Masterclass.


SPEAKERS: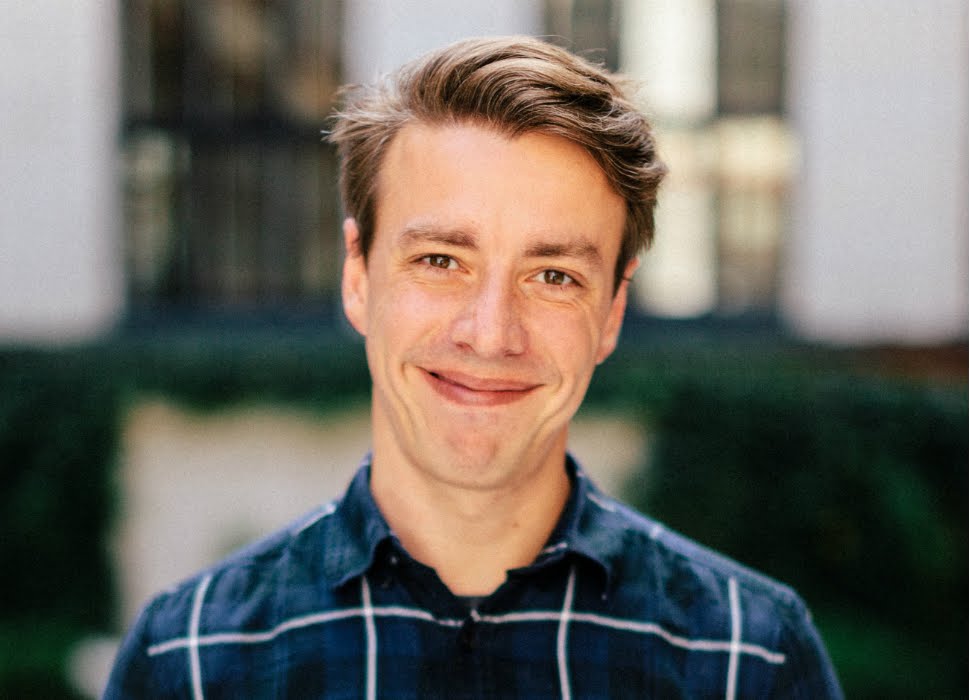 Micha Szpirt, Techno Anthropologist, LEO Innovation Lab
Mischa has a background in techno anthropology focusing on the implementation of novel
technologies into current and future human behavior. He studies current praxis' in the health
industry and the consequences of how new technology will affect these.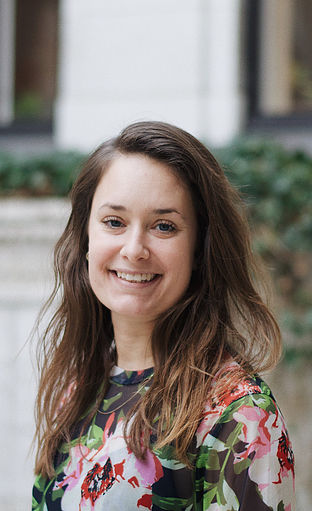 Rie Scheuermann, UX/Design Specialist, LEO Innovation Lab
Rie is a UX/Design specialist at LEO Innovation Lab. She has a background in designing
innovative solutions building on technologies such as blockchain, machine learning, robotic
process automation, and conversational interfaces.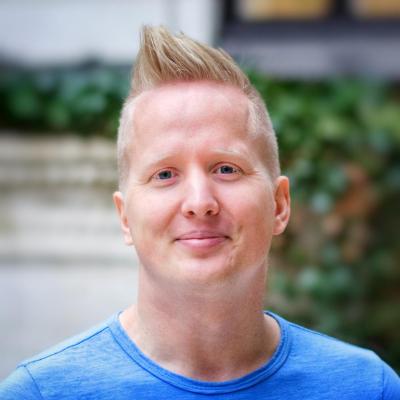 Andreas Larsen, UX/UI Engineer, LEO Innovation Lab
Andreas is a former medical student and ICU nurse turned "devsigner". He's been part of
accelerating the creative process at startups, consultancies and bigger digital companies like
Momondo.
-----------
FAQs
What can I bring to the event?
Bring, your laptop, your notebook, a pen, and your awesome self.
Do I have to bring my printed ticket to the event?
No, let's save some trees.
What if I can't make it?
You can cancel your ticket right up until the event starts. Go to Eventbrite's website (NOT the app), login in with the email you ordered the ticket with. Go to 'Tickets' and then you can cancel it.
NOTE that you cannot cancel by emailing the organizing team.
NOTE: There's a 100 DKK No-Show-Fee!
-----------
FINANCIAL TECHNICALITIES :
The ticket is free but there is a 100 DKK No-Show-Fee.
CANCELLATIONS:
Cancellations can only be done through Eventbrite, writing the organizer is not a valid cancelation!
Cancel your ticket by going to the Desktop version of Eventbrite, log on, find your ticket and press Cancel Order. (That simple)
NO-SHOW FEE:
There's a 100 DKK NO-SHOW FEE.
If you don't show up you'll receive an email with further instructions. Note that after 2 No shows, you'll be blocked from our future event until you've paid the outstanding fees.
-------------
SOCIAL MEDIA PERMISSION:
By participating you automatically give CPHUX permission to take photos that may be used for Social Media purposes. In case you do not accept these terms, it is your responsibility to let the CPHUX staff know so we can respect your privacy. Note that this event will be recorded.
-------------
CPHUX

:

CPHUX is a Professional Network Group for designers in the innovation space. Our missions are to create transparency around UX design, build a bridge between UX designers and companies and unite designers.