Description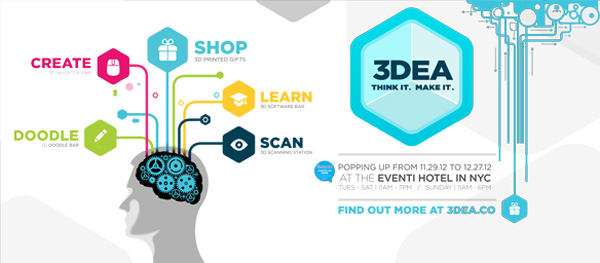 Desktop 3D printers are powerful tools for home and small business users, but these machines present a unique set of design challenges. This tech talk starts with an overview of the 3D printing process, and proceeds to an in depth exploration of the strengths and limitations of desktop 3D printing. Learn to harness the design constraints of a desktop 3D printer by optimizing existing designs, or creating new designs that bend the rules, and push the limits of what is possible. This class is a great starting point for designers who want to bring their work to life with desktop 3D printing, or DIY 3D Printer owners who want to take their designs to the next level. Class includes a 60 minute tech talk, followed by a Q&A.
About the Teacher
Kacie Hultgren is more commonly known as PrettySmallThings in the 3D printing universe. Kacie is a scenic designer in the theatre industry, and was recently profiled in Stage Directions and Wired for her work using her Makerbot Replicator to create scale set models. Her delicate designs are Thingiverse favorites. She is an expert AutoCAD user, and brings enthusiasm for craft & design to 3D printing.
Laptops are not needed for this event.
FREE MAKE Magazine:
People who signed up for the class will get a free copy of Make Magazine: Ultimaker Guide to 3D Printing.


Organizer of Designing for Desktop 3D Printers With Kacie Hultgren
Few subjects are more addictive than innovation. Specifically, world-improving, industry-changing,  personally-revolutionary innovation like 3D printing. Did you know you can create a heart cell with a 3D printer? Or an ice sculpture? Or custom iPhone cases, espresso cups, high heels, lingerie, masks, toys, jaws, bones, cufflinks? Or bacon.