About this Event
"The difference between equity and equality is that equality is everyone gets the same thing and equity is everyone gets the things they deserve. "
-DeRay Mckesson
The strongest schools and classrooms are those that leverage the collective talents, wisdom and experiences of their members. By promoting a truly inclusive culture, stakeholders develop a greater sense of ownership and agency and are more inclined to share their diverse and valued perspectives. This, in turn, creates new opportunities for co-creation and the development of a truly equitable ecosystem.
In this two-day workshop with the President of International Schools Services (ISS), Liz Duffy, participants will be introduced to the design thinking process and concepts of diversity, equity and inclusivity. They will use these strategies to co-create school experiences that better promote diversity, inclusion and equity. The techniques learned over the course of the weekend can be used to identify and solve problems in a myriad of contexts.
Who is it for?
Educators and Leaders of any level who are interested in encouraging diversity, equity and inclusivity into their learning environment or school
Those interested in exploring how design thinking can be leveraged to create equitable schools
Students 13 and older
What will you do?
Learn the basics of the design thinking process and gain experience using it
Learn what equity means in a school
Design a classroom that meets the needs of all students
Design a school that recognizes the contributions of all the adults
What will you walk away with?
An understanding of the design thinking process and experience applying it to a wide range of scenarios
An understanding of designing equity and inclusion (DEI)
A variety of design thinking tools
Immediate, short-term, and longer-term to do's
Resources for further learning
About the Facilitator
In July 2015, Liz Duffy became the President of International Schools Services (ISS). For the previous 12 years, she served as the 12th Head Master of The Lawrenceville School, a boarding school in New Jersey founded in 1810. Before Lawrenceville, Ms. Duffy worked in leadership capacities at three educational foundations and served on the boards of numerous foundations, nonprofit organizations and educational institutions. Ms. Duffy received her undergraduate degree in molecular biology from Princeton University and graduate degrees in business and education from Stanford University. She and her husband have two teenage children.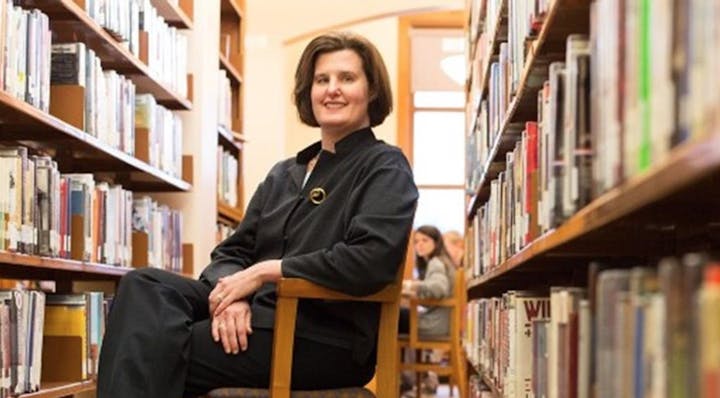 Schedule and Information
Friday and Saturday - 9:00 - 4:00 PM
Coffee/tea and lunch will be provided.
Full hotel, travel and visa information can be found here.
Ticket prices are in USD. Local bank transfer in Bahraini Dinar (140 BHD) or Saudi Riyals (1,400 SAR) can be arranged. For more information about this or anything else please contact Luke Meinen.
When booking through PayPal, you do not need to create an account. You can check out as a guest and pay via credit card. If it doesn't give you the option, you may already have a PayPal account linked to your email so please sign in.