Description
Can we create an Artificial Intelligence that loves, unconditionally? Dr. Julia Mossbridge, Director of the IONS Innovation Lab, will explore this idea, in theory and practice. We'll hear about a new project, with some of the greatest minds in A.I., to actually research and ultimately develop A.I. with the welfare of humanity coded into its very heart. With recent public concerns about the potential harms of A.I., Julia will be asking the opposite question: How can the intelligent systems we create most benefit humanity? And can we apply ancient wisdom to the design of such modern systems?
(Also, Frank Heile Ph.D. (physics from Stanford) will give a 45 minute talk during break-out sessions about his forthcoming book, Spirituality Explained, which presents his three agent model of consciousness that is a materialistic explanation of spirituality in general and spiritual enlightenment in particular. See www.SpiritualityExplained.com for more details and previews of his talk.)
Dr. Mossbridge is the Director of the IONS Innovation Lab and a Visiting Scholar at Northwestern University. Her interest is in how time is perceived by unconscious and conscious processes has led her to examine aspects of both cognitive and perceptual timing (e.g., order effects on reading comprehension, perceptual integration across senses) as well as the controversial reverse-temporal effects she analyzed in recent meta-analysis (covered in ABC News 20/20, Wall Street Journal Ideas Market, Fox News and other mainstream media outlets). A peer reviewer for Brain Research, Perception, Cognition, PLoS One, Explore, and Journal of the Acoustical Society of America, Dr. Mossbridge received funding from the National Institutes of Health in her role as post-doctoral member of the Psychology Department at Northwestern University in Evanston, IL. She is also the 2014 winner of the Charles Honorton Integrative Contributions award.
Julia's Ph.D. in Communication Sciences and Disorders is from Northwestern University, her M.A. in Neuroscience is from the University of California at San Francisco, and she received her B.A. with highest honors in neuroscience from Oberlin College. Dr. Mossbridge is also the author of Unfolding: The Perpetual Science of Your Soul's Work (New World Library, 2002), and she writes about her attempts to find the soul in science on her blog Unfolding Science. In addition to continuing to pursue her research interests and support Mossbridge Institute, she is currently co-authoring a book, Transcendent Mind: Re-thinking the Science of Consciousness.
EXCITING NEWS:
We will also be joined by Dr. Ben Goertzel to co-present with Dr. Mossbridge!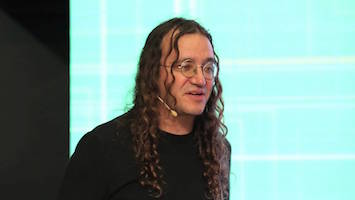 Dr. Ben Goertzel is Chief Scientist of robotics firm Hanson Robotics and financial prediction firm Aidyia Holdings; Chairman of AI software company Novamente LLC and bioinformatics company Biomind LLC; Chairman of the Artificial General Intelligence Society and the OpenCog Foundation; Vice Chairman of futurist nonprofit Humanity+; Scientific Advisor of biopharma firm Genescient Corp.; Advisor to the Singularity University and Singularity Institute; Research Professor in the Fujian Key Lab for Brain-Like Intelligent Systems at Xiamen University, China; and general Chair of the Artificial General Intelligence conference series. His research work encompasses artificial general intelligence, natural language processing, cognitive science, data mining, machine learning, computational finance, bioinformatics, virtual worlds and gaming and other areas. He has published a dozen scientific books, 100+ technical papers, and numerous journalistic articles. Before entering the software industry he served as a university faculty in several departments of mathematics, computer science and cognitive science, in the US, Australia and New Zealand. He has three children and too many pets, and in his spare time enjoys creating avant-garde fiction and music, and exploring the outdoors.
Schedule:
6:30-6:50 :: Mingling and Snacks
6:50-7:00 :: Structured schmoozing
7:00-7:10 :: Consciousness Hacking intro and announcements
7:10-8:00 :: Dr. Julia Mossbridge + Q&A
8:00-8:15 :: Break / Snacks
8:15-9:15 :: Break-Out Groups
9:15-9:20 :: Closing
CAN'T ATTEND IN PERSON??
WATCH THE LIVESTREAM: https://www.crowdcast.io/e/designing-an-a-i--to
About our venue:
ECO-SYSTM is a dynamic community of creative professionals, startups, and freelancers, founded on the idea that entertainment, creativity and business can come together to offer a truly unique work experience for Bay Area professionals. Check out membership plans here: http://eco-systm.com/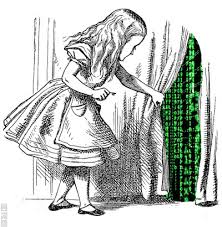 WANT FREE ADMISSION??
Members get free admission to one CH event per month! Membership is $10 per month and supports the Consciousness Hacking organization. Also, if you pay for a year upfront, we'll give you two months (that's two events) for free! Become a member here: https://opencollective.com/chsf
Current members: Please register using the discount code emailed to you!
Do you love Consciousness Hacking? Do you want to volunteer, or contribute in some way? We would LOVE your support :) If you're interested, please email Valerie at valerie@cohack.life. We're particularly looking for graphic designers....
No one will be turned away for lack of funds. Please email Valerie if you need financial support: valerie@cohack.life
Photographs and video containing your image may be published by Consciousness Hacking without explicit permission.