Designing a Talent Management Strategy for Global Business
Description

People drive organizations, and organizations need leaders who are globally-minded and able to navigate and excel in cross-cultural settings. In this interactive workshop, we will discuss strategies to align your global business strategy with an effective global talent strategy.

LEARNING OBJECTIVES
- Discover proven strategies to attract, hire, develop and retain talent for global roles and international assignments
- Identify ways to integrate organizational and national culture after a merger, joint venture, or acquisition
- Design talent programs that align with and support organization strategy
- Build internal initiatives and programs that align with local cultural norms and expectations


---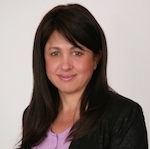 Denise Pirrotti-Hummel is a serial entrepreneur and business consultant who built and sold her most recent business to Ernst & Young (EY), joining them as a Principal. Her global expansion strategy model is intellectual property that she retains and that is being used throughout the world by EY, Deloitte and Aon Hewitt, as well as companies from pre-IPO to global enterprise. Denise established the Ernst & Young's (EY) Talent, Diversity, Innovation and Culture Transformation offerings, lead Aon-Hewitt's international M&A people integration and built Deloitte's candidate assessment, training program and success analytics for Global Mobility. Additionally, Denise has consulted with the U.S. Departments of Defense and State, helping them to develop the cross-cultural readiness of intelligence advisors and diplomats. She has designed global expansion and strategy programs for organizations and government delegations in over 25 countries, with issues spanning from driving inbound Foreign Direct Investment to cross-border conflict resolution. As the CEO & Founder at Universal Consensus, LLC, she implemented her cross-border business optimization model to generate double digit profit increases for clients, designed and executed the people integration for AIG's operating companies in Japan and increased cross-cultural process performance for clients including FedEx, Roche, State of California Tourism, and EY's shared services. She is now executing engagements for clients under the banner of Lead Inclusively, Inc. where she helps clients to use inclusive leadership as a means to accelerate innovation and reduce risk. She is also a member of the United Nations Task Force on Women.

Date and Time
Location
University of San Diego
Kroc Institute for Peace and Justice (KIPJ), Room A
5998 Alcalá Park
San Diego, California 92110-2492