Meet this year's Design Impact Grant recipients!
About this event
Join us on October 20 to meet and celebrate the 2021 recipients of Designing a Better Chicago's Design Impact Grants, The Weaving Mill and SGA Youth Services.
Introduced by the Design Museum of Chicago's Tanner Woodford, the program will consist of a film about 2020 Design Impact Grant recipient Friedman Place, produced by Murmur Ring, followed by a discussion of the work that the Weaving Mill and SGA Youth Services will be doing this year led by Maya Bird Murphy of 2020 Design Impact Grant recipient Chicago Mobile Makers.
About Designing a Better Chicago
Designing a Better Chicago shines a light on our city's extraordinary design legacy—the local talent, assets and community that have long supported civic good through design.
Launched in 2020 with a Design Impact Grant program, the new initiative showcases individuals and organizations, public art and programs across the city, inviting residents and visitors to consider the many ways design improves civic life.
About The Weaving Mill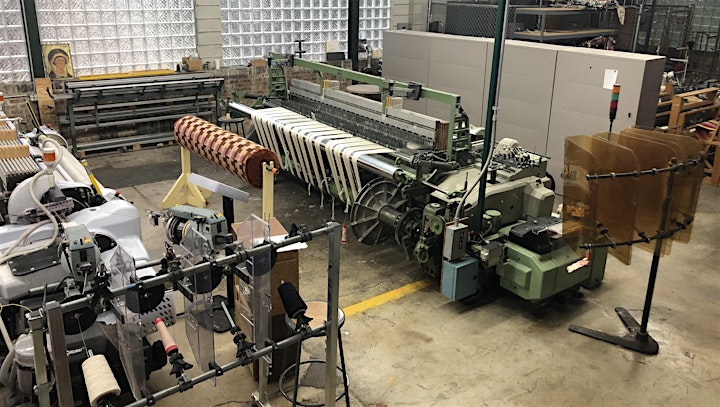 The Weaving Mill is an artist-run industrial weaving operation located in Humboldt Park. Founded in 2015, their ethos remains steadfastly fixed on bringing the larger network of Chicago's textile studios together to significantly reduce fiber waste. Through this grant, The Weaving Mill, in collaboration with Westtown Education for Textiles (W.E.F.T.), a textile education program for adults with developmental disabilities that the Mill has run since 2015, plans to build a bicycle-powered fiber shredding machine that will take fabric scraps and turn them into a disaggregated fluff that can be repurposed and made into shoppable, usable products. The plans for this machine will be free and accessible, allowing textile plants across the city to participate and repurpose their waste in-house. Emily Winter, Director of The Weaving Mill, comments, "Through working with W.E.F.T. participants in the collecting, sorting and processing aspects of this recycling program, we can expand educational and professional opportunities available for those with developmental disabilities, while simultaneously building community partnership within the broader Chicago textile community through a shared long-term goal of reducing waste in the city."
About SGA Youth Services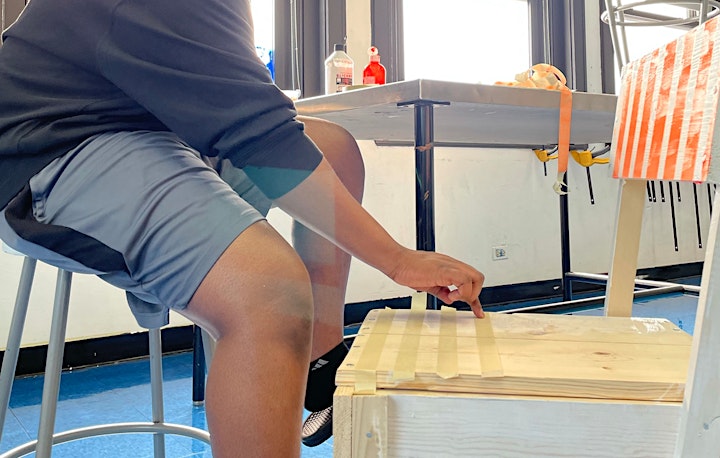 SGA Youth Services is a leader in Chicago in coordinating and developing opportunities for BIPOC students to receive professional mentorship, training, and direct access to the design industry. In partnership with Norman Teague Design Studios & Tilden Career Academy High School, SGA Youth Services aims to use this grant to found The Tilden After School Student Pilot to Permanent Design Incubator (P2P). "This program will be used as the catalyst for a permanent product design workforce development program at Tilden. P2P is a model that bridges technical academy students to university design programs," notes Cristina Ocon, Director of Grants and Operations at SGA Youth Services. "Receiving this grant will allow us to create a stable pipeline to guide students through high school into university and eventually into the greater design industry, with the aim of introducing more Black/Brown youth to design." The 11-week course will teach students to build scale models, construction sequencing and assembly strategies, the use of Adobe and Photoshop, finishing, measurement usage, and design principles, all with the aim to offer exposure and develop the tools they will need to enter the professional design world.
Organizer of Designing A Better Chicago 2021 Awardees Meet and Greet
The Design Museum of Chicago educates, inspires, and innovates through design. We facilitate an open dialogue about contemporary and historical design through limited-engagement exhibitions, events, and workshops. The Design Museum is an adaptable and non-traditional organization that celebrates design excellence. Visit designchicago.org for more information.