Designers' Wednesday: Are You Leaving Money on the Table?
Actions and Detail Panel
Designers' Wednesday: Are You Leaving Money on the Table?
Wed, April 6, 2016, 12:00 PM – 2:00 PM PDT
Description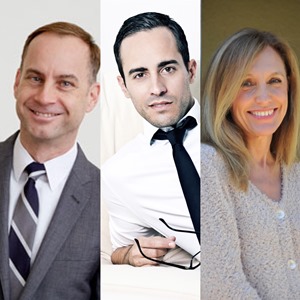 Designers' Wednesday
Wednesday, April 6
12-2pm
McGuire, Showplace 233


With the recent recession now a headline in history, interior designers, irrespective of size and reputation, are still experiencing some degree of financial angst. While business is robust, revenue streams remain under duress, as clients, armed with an arsenal of internet-sourced information are demanding more for less.
While silver bullet solutions are hard to come by, "best practice" experience suggests that interior designers may be leaving client dollars on the table because of outdated billing practices and ineffectual management of the client relationship.
In this candid, solutions-focused session, an expert panel moderated by Alf Nucifora with Mary Ann Schicketanz, Eche Martinez, and Kevin Peters (CEO, The Wiseman Group) will provide insights into new or more effective methodologies for building client trust, increasing client spend, maximizing revenue from the job and identifying more lucrative billing and compensation options. Lunch will be served.