Designers' Wednesday: .02 CEU Online Marketing Strategy for Interior Design...
Actions and Detail Panel
Designers' Wednesday: .02 CEU Online Marketing Strategy for Interior Design...
Wed, May 4, 2016, 12:00 PM – 2:00 PM PDT
Description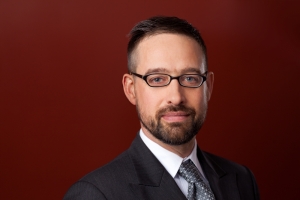 Designers' Wednesday
Wednesday, May 4
12-2pm
Baker, Showplace 410
.02 CEU

Learn how to find your design clients online. Get clicks and calls after reaching them through tools like Facebook, Houzz, and Yelp. Taught by experienced industry professional John Van Dinther.


You will learn and discuss:
What online marketing efforts are right for designers?

Growing your building trades referral network: it pays to be social

Create long-term building industry relationships

What online marketing can be done for free?

How to sell without being annoying?

Why Facebook is important for discovering your audience profile

Creating lasting affiliate relationships within the trades

What is this social media thing and why should I care?

Is SEO (search engine optimization) worth the effort?


John Van Dinther's clients include San Francisco Interior Design firms Alden Miller Interiors, Van Natta & Associates, Faiella Designs, and Niche Interiors. He brings over 20 years of entrepreneurial marketing experience to his role as principal of Two Hats Consulting. Two Hats provides strategic consulting to help designers create beautiful websites, portfolios pieces, and social media campaigns. Two Hats gives clarity to the voice, vision, and online strategy for a brand —from high-level concept to daily implementation. John simplifies marketing, giving entrepreneurs tools that actually work to grow a business. John received his Master's Degree in Business in 2006. and was a contributing author of IS Manager's Guide to Implementing and Managing Internet Technology, published by Prentice Hall.
Thank you to our sponsors California Homes Magazine and ASID.