Event Information
Location
Vanity San Francisco
408 Broadway
San Francisco, CA 94133
Designer Saturdays at Vanity is the Bay Area's most exclusive place to get your dose of high end Hip Hop & Top 40!
About this event
Designer Saturdays at Vanity is the Bay Area's most exclusive place to get your dose of high end Top 40 & Hip Hop every Saturday night in San Francisco!
Always dress to impress! You never know who will show up.
Saturday April 23rd
Sounds by: OTEBNSOLRAC x MATTYAGI
Live Performance & Birthday Celebration for ANJALI ASHA
(Hip Hop & Top 40)
FREE GUEST LIST 
· Complimentary Entry into the Venue before 11pm (guest list does not guarantee admission)
· Expedited Line Entry
· Early Access to Talent Announcements
Not valid for Special Events and Holidays.
DRESS CODE: NO HATS, NO HOODIES, NO BAGGY JEANS, NO SWEAT SUITS AND NO SPORTS ATTIRE
ABOUT THE VENUE
Vanity is a premier 2 level Club in the heart of the city which features an upscale nightclub on the main floor and exotic dancers on the second floor featuring some of the hottest Dj's the Bay Area has to offer!
If you are looking to dance, the main floor is the spot to be with a great under view of the glass floor dancer's stage. Guestlist and General admission grants you access to this level and table reservations with a minimum are available to upgrade your nightclub experience, the servers are hot and so is the food coming our critically acclaimed kitchen, open late night! Along with the dance floor the main level features a full bar and a dancing pole which the ladies from upstairs frequent a lot especially if there are patrons making it rain!
If you want someone else to do the dancing then the 2 Floor VIP level is right for you! VIP All Access Pass grants you access to both floors. The VIP level also has Table Reservations available with a minimum which is ideal if you want the Dancers to come to you! Vanity is unique and the only club of its kind in the Bay Area and I would venture to say maybe the only other club like this outside of Miami!
After last call the party continues upstairs for those with VIP All Access but get your pass ahead of time because the second floor does reach capacity!
www.vanitysf.com
*Guestlist does not guarantee admission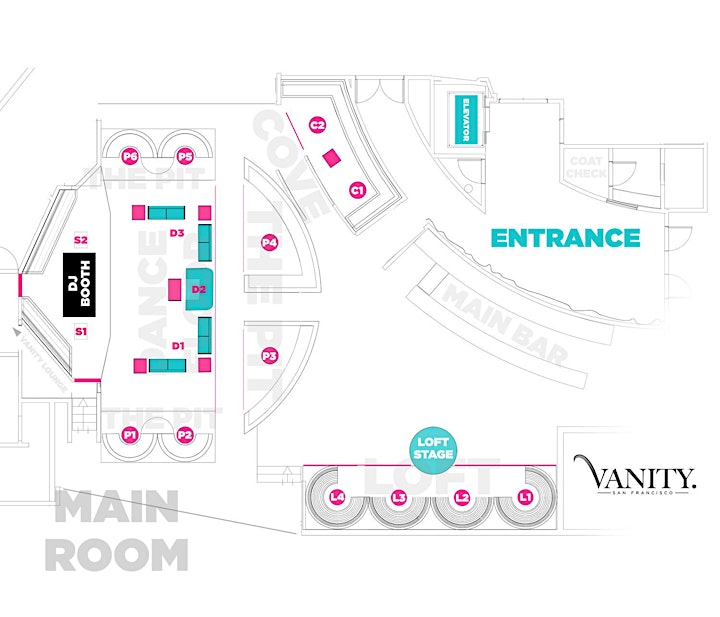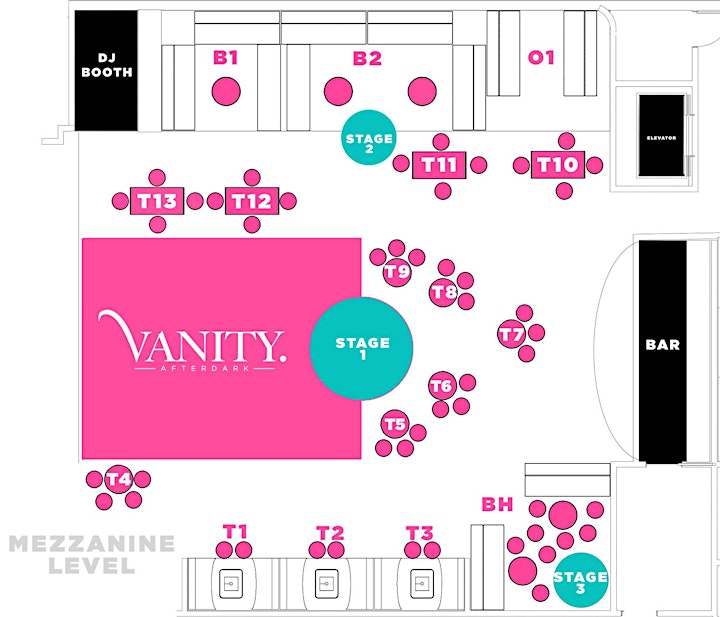 Date and time
Location
Vanity San Francisco
408 Broadway
San Francisco, CA 94133