Designer Bag Bingo to Benefit Charlotte Lissens Foundation
Description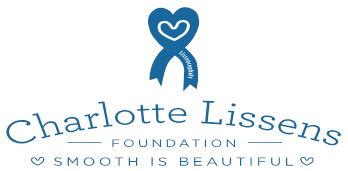 Jenkintown, PA— The Charlotte Lissens Foundation (CLF) announces that tickets are now on sale for its first annual Designer Bag Bingo. This event will be held on Saturday, September 24th, 2016 at The Abington Club, 300 Meetinghouse Road, Jenkintown, PA. Tickets are $35 in advance at The Abington Club Front Desk, The Wet Whistle Bar and Grill or via Eventbrite, or $40 at the door.
Ticket Price includes: Once set of bingo game cards and buffet. Buffet includes: Hot Roast Beef, Ziti, Cesar Salad, Buttered Rolls, Lemonade and Draft Beer.
This event will help CLF is raise enough funds to donated 50 boxes of love to Liss families at CHOP in Philadelphia.
CLF founder and Charlotte's mom, Tricia O'Connor says, "When Charlotte was diagnosed, there was no information about Lissencephaly. I was given a paper with a paragraph someone Googled. I don't want other parents experiencing the fear, lack of info and support I had in those first years. This fundraiser is the first step to helping us reach out to other parents and provide support, education and hope to families during this difficult time."
Charlotte Lissens Foundation was founded in November 2015 by local residents Tricia O'Connor and Michael Cleary (Charlotte's Parents). Since that time they've created a board of directors, launched the CLF website and are excited to host their first fundraiser. The funds raised will directly impact families with a child diagnosed with Lissencephaly.
Sponsorship opportunities are still available. This event is expected to pull hundreds of local parents, community members and business to support this amazing cause. Extensive marketing is already under way. Contact Colleen Leader at 215.885.0734 ext 102 or via email HERE to discuss sponsorship opportuntities. Sponsor Level Details are below.
CLF Designer Bag Bingo Sponsorship Levels
Platinum Sponsor $2,000
• Company Logo on Step & Repeat
• Company Logo & Link on CLF website (1 year)
• Company Logo & Link on The Abington Club Website
• 10 Tickets to Designer Handbag Bingo
• Company Promotion on CLF social media
• Signage on tables
• Sponsor Shoutout
Gold Sponsor $1,000
• 8 Tickets to Event
• Company promotion on CLF social media
• Signage on Tables
• Sponsor Shoutout
Silver Sponsorship $500
• Signage on Tables
• Sponsor Shoutout
• 4 Tickets to Event
Bronze $250
• Sponsor Shoutout for Purse Donation
• 2 Tickets to Event
Sponsor $125
• Sponsor Shoutout for Wristlet Donation
Basket / Door Prize Donation
• Sponsor Shoutout for Donation