Actions and Detail Panel
Designed to Lead: Emerging Creatives
Thu, March 9, 2017, 6:00 PM – 8:30 PM PST
Description
To celebrate Women's History Month, AIGA Seattle's Women Lead Initiative is presenting a five-part series of events themed Designed to Lead. Its second event, in partnership with POSSIBLE, collaborates with the Emerge Initaitve to host a roundtable event to discuss topics which include leadership, diversity, growth and entrepreneurship. The roundtable discussions will be facilitated by emerging creative women. Conversations will celebrate, cultivate and connect with emerging creatives.
Drinks and light refreshments will be provided.
---
OUR FACILIATORS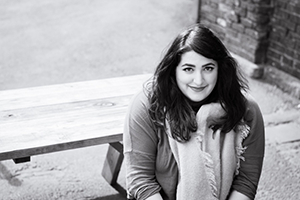 Erica Esper, Strategist
Hailing from Brooklyn, NY, Erica got her start in social media marketing via Gary Vaynerchuk, getting a hands-on learning experience at his agency VaynerMedia. There, she worked on social accounts for Oreo and Pepsi before moving to Seattle and working with Walgreens and Microsoft. Most recently, she spends her days as a Social Strategist for Starbucks, and her nights blogging and hanging with her pug Paco in West Seattle.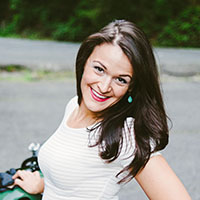 Hillary Burberry, Recruiter

Hillary is a Seattle native and has been recruiting in the agency and consulting setting for the past two years. She is currently part of Amazon's talent strategy pilot team aimed at increasing women's diversity in the tech workforce at scale. Before recruiting, she worked in the Seattle restaurant industry for 7 years to pay her way through college. Needless to say, she has become a huge foodie in the process! Hillary's passion for creating a memorable experience when in the hospitality industry has transcended into her recruiting career. And with her adventurous spirit, working at Amazon is the perfect fit for her career. Outside of work, Hillary volunteers at a homeless shelter once a month, loves to cook and bake, cruise on her café racer, hike, or tool around town with her family, friends, and boyfriend. She also enjoys travelling, and her last trip was backpacking through Thailand Aug 2016.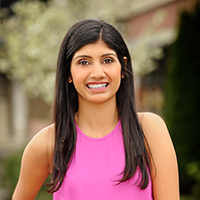 Aparna Kumar,

UX Researcher
Originally from Australia, Aparna moved to the Pacific Northwest at a young age. She left the Greater Seattle Area for Knox College in Illinois where she graduated with Bachelor Degrees in Biology & Psychology. Following graduation, Aparna went on to obtain a Master's degree in Experimental Psychology at Western Washington University while interning as a UX Research Intern at Amazon. After graduation, she moved to Portland and began her full-time career in UX Research at Urban Airship. Last year, Aparna moved back to Seattle and now works at Qualtrics as a UX Researcher for Qualtrics' website feedback product. When she's not working, Aparna volunteers as a Career Events Manager for ChickTech, travels to places with delicious desserts, and explores new coffee shops in Pioneer Square.
---
As with every AIGA event, this is all inclusive and welcomes people of any gender, sex, orientation, race, religion, ethnicity, ability, class and background.
This is part of the Emerge Iniative. Emerge is a series of experiences tailored to help the emerging designer hone their skills, discover their talents, and grow their career. Emerge offers content in the areas of employment, growth, leadership, entrepreneurship, and life skills to designers who are just launching their careers or have up to five years experience in the field. For more information and to get involved, contact Director James Holt, emerge@seattle.aiga.org.
This is also part of the broader Women Lead Initiative which is committed to empowering women in design and advancing the vital discourse on issues facing professional women. Woman Up celebrates the achievements of women in design, cultivates awareness of gender-related issues—while building knowledge and leadership skills—and connects by facilitating relationships within and beyond the design industry. For more information and to get involved, contact Director Kirsten Kenning Kent at womenlead@seattle.aiga.org.
Lead Chair, Lauren Georgian
Graphic by Chelsea Sheridan of CES Design.
Partnership with Possible