Event Information
Location
Mitchell Hall, Columbus State Community College
250 Cleveland Ave
Columbus, OH 43215
SUBMIT YOUR PRESENTATION BY DECEMBER 10, 2021.
About this event
CSI Columbus and USGBC Ohio will host DesignColumbus on Monday, March 14, 2022 in-person at Mitchell Hall, Columbus State Community College, 250 Cleveland Ave, Columbus, OH, 43215. The annual conference and trade show unites hundreds of building industry leaders, experts and professionals for a day featuring inspiring speakers and superb educational sessions covering all aspects of sustainable design, construction and operational practices for buildings and communities, including their impact on people, the environment and the economy - locally and nationally. 
DesignColumbus has presentations devoted to interior designers.  The DesignColumbus Planning Committee is seeking education programs that offer IDCEC credits for Interior Designers. Presenters will have courses approved for IDCEC credit prior to the conference.  DesignColumbus will not be responsible for obtaining IDCEC credits.  
The DesignColumbus Planning Committee is seeking education programs that highlight new technologies, regional issues, high-profile projects and enhance the knowledge of attendees about design, construction and operational practices that promote green building. In an effort to promote new and diverse groups of presenters, strong preference will be given to those who did not present at the previous year's conference or whose content is relevant to the regional audience. Acceptable presentation modalities include panel discussions, roundtables, project profile/case studies, interactive lectures or group activities. No sessions that are based on advertising a product or service will be accepted into the program.
Submission and Review Timeline:
December 10, 2021:          Presentation submission deadline
December 17, 2021:       Selected speakers notified
January 31, 2022:              Presentations in PDF format due for credit submittal
Equipment provided: Each presentation room will be equipped with a microphone, projector and screen.
What to bring:  Presenters will need to bring their own laptop (and cables if using a Mac), presentation and handouts (if desired).
Advertising of presentation topics: Advertising of selected topics will be done throughout the five states in the Heartland and Great Lakes Region: Michigan, Indiana, Ohio, West Virginia and Kentucky.
Feel free to pass this invite on to anyone that may be interested in presenting. If you have any questions or need additional information, contact:
Tammie Wareham
USGBC Ohio - Central Region
programs@designcolumbus.org
614.255.2267
Thad Goodman
CSI Columbus Chapter
thadg@nationalgypsum.com
614-214-5666
Monday, March 14, 2022
Mitchell Hall, Columbus State Community College
250 Cleveland Ave, Columbus, OH, 43215
Co-Hosted by CSI Columbus & USGBC Ohio - Central Region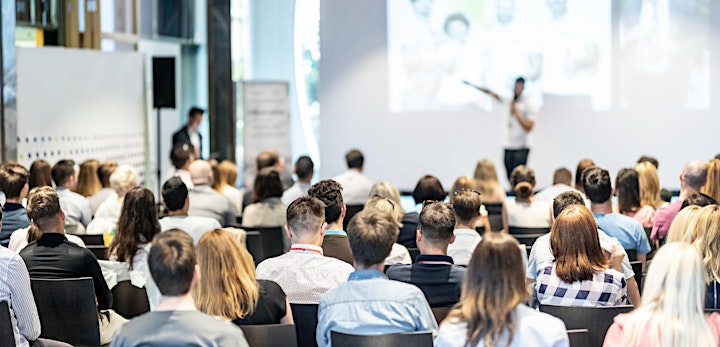 Date and time
Location
Mitchell Hall, Columbus State Community College
250 Cleveland Ave
Columbus, OH 43215
Organizer of DesignColumbus 2022 Call for Interiors Presentations