Description
Designbox is hosting a new monthly event for Designbox members -- a brownbag lunch series featuring local speakers doing interesting things!
Who
The brownbag lunch event is open to current and past Designbox members (both "in-box" and "out-of-box") and a limited number of invited guests. We have space for 15-20 people.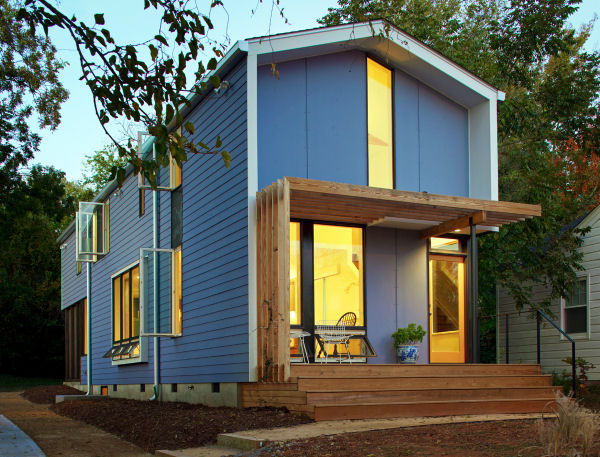 Our February 2014 speaker is Adam Chasen. He and his fiancee Auditi Hussain built a cost-effective, eco-friendly house on E. Hargett Street in downtown Raleigh. Adam has stories about the environment, design, building, resourcefulness, cutting costs without cutting quality, and urban chickens.
What
We're inviting interesting Triangle people to share their stories about what they do and what they're working on -- people in business, government, the arts, design, and more.
No PowerPoint presentations -- just sharing, socializing, and an interactive discussion.
Why
It's so easy to get caught up in our day-to-day work that it's hard to make time to step back and do intentionally non-billable work. That's where this monthly lunch series comes in.
We want to build community, inform, inspire, and create opportunities for creative collision. The lunches are less "convention center keynote" and more "chatting at your kitchen table with fascinating people."
You'll go back to work with new ideas, strengthened connections, and a full stomach.
Cost
The event's free for Designbox members and guests.
If you'd like us to order pizza for you, choose the "PIZZA" ticket above and bring $5 cash to the event to chip in for the pizza.
Where
We'll meet in the conference room at Designbox (307 W. Martin Street in Raleigh) from 12-1pm.
If you don't have a regular parking spot, grab a 1-hour metered spot on W. Martin or 2-hour metered spot on S. Dawson.
Food
You have two options for food:
Bring your own lunch and drink (FREE).
Chip in for pizza by choosing the "PIZZA" ticket above and bringing $5 cash (we'll have both veggie and meat options). Bring your own drink if you don't want water or surplus First Friday wine.
When
Lunches are the 2nd Wednesday of every month from 12-1pm:
Organizer of Designbox speaker: Building the Chasen Residence in Raleigh (February 2014)
Designbox is a global product and branding firm, creating impact through Design Innovation and Inventive Culture. We are based in Raleigh NC and have design and production relationships around the world.
Our free, public monthly speaker series brings together Raleigh's creative community to hear inspiring, informative stories from people doing interesting things.