Description
Design Your Talk Topic (Boston)
Wednesday, August 1st, 6:00 PM - 8:30 PM
Women Talk Design is on a mission to see diverse speakers on stage, and we want to help you design your talk topic.
Do you want to start speaking at conferences? Maybe public speaking terrifies you but you know it's good for your career. But where do you start? You have a lot of ideas, but what are you actually qualified to speak about?
Join us for a workshop to learn how to get started. You'll get practice identifying:
your personal 'why'
your audience
what topics you can speak about
Walk away with ideas you can start building into a talk!

6:00 - 6:30 - Networking
6:30 - 8:20 - Workshop
8:20 - 8:30 - Closing Time
Instructors
Meena Kothandaraman
With 25 years of experience, Meena has consulted to emphasize the strategic value of customer experience across product, space and service. She truly believes that businesses can achieve greater focus by better understanding the behaviors of their customers, and those who create the products from within the business. Experiencing the journey of conducting research can truly inspire!

Apart from her core consulting practice, Meena has lectured in the Bentley University Human Factors and Information Design (HFID) graduate program in her 15 year tenure. She has helped the program to stand as one of the top human factors/user experience programs worldwide.

She holds an M.S. in Information Resources Management from Syracuse University and a B.Com. in MIS from the University of Ottawa, Canada. Apart from work, Meena has written a children's book, hosts a cooking show, and is a South Indian classical violinist. She has firmly maintained a strong work life balance, and has her two children and husband to thank for making life so rich. Meena definitely speaks Canadian, among other languages!
Zarla Ludin
Bringing an anthropological perspective to every project, Zarla is passionate about helping people build stronger connections with each other. Zarla's expertise lies in her ability to help people reveal, reflect, and describe the parts of life everyone takes for granted. Zarla has a knack for helping teams access their natural curiosity and bring a more empathic lens into their work.
Prior to twig+fish, Zarla was Director of Insights at Motivate Design and a Senior Researcher for Essential. Her many years in consulting have given her the insight into team dynamics that make twig+fish a unique form of human-centered consulting. Zarla has worked for design, marketing, engineering, and brand teams in a number of domains including civic services, financial, healthcare, consumer packaged goods, and engineered products.
Zarla has a BA in Anthropology from the University of Colorado at Boulder and a MS in Human Factors in Information Design from Bentley University. Outside of work, Zarla is a certified yoga instructor and avid seaglass hunter!
Women Talk Design workshops are intended to give women and non-binary people in design and tech the framework and space to become a more confident public speaker. Please take a moment to read through Women Talk Design's Code of Conduct before registering.
Want to learn how to craft a compelling talk and deliver with confidence? Join us for our weekend #SpeakingWorkshop Aug 25th & 26th: http://wtdspeakingworkshopboston.eventbrite.com/
Thank you to our partners: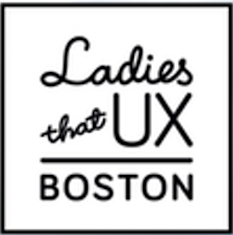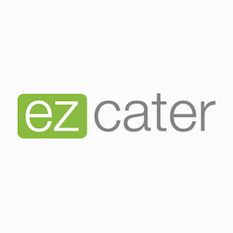 Organizer of Design Your Talk Topic (Boston)
Women Talk Design elevates brilliant talks by women and non-binary people, empowers event organizers with tools, approaches, and information to engage more diverse speakers, and offers events, training, and community to new speakers.