Description


Are you living the life you used to dream about when you were a little girl?
Have you forgotten your childhood dreams?

Is your life pretty good but you feel like there's more to life than what you're living?
Do you have a burning desire to do what you love but can't figure out how to get started because you're just so busy?
Are you ready to reclaim your dreams and stop playing small?
If you answered yes to any of these questions, I want you to know that you're not alone.
Women are usually the ones who set their dreams aside so they can take care of everyone else. That's how we're wired - it's in our nature to nurture.
But what happens to you in the process is not ok. Giving up on your dreams, deciding they're not important, or letting go of the belief that you deserve more should not be an option.
I know that you CAN go back to school. You CAN start that book you've been carrying around inside of you. You CAN start a new career. You CAN start your business. You CAN get healthier. You CAN make more money.
All of this is possible for YOU and more!
Life is not too short, and you have plenty of time. But the key to having all that you want in life is taking a step in that direction. You have to start where you are.
It's your time to SHINE and I want to be your personal guide to help you create a life that you absolutely LOVE!
I am personally inviting you to join me for an intimate, life-changing experience at my Design Your Dream Life Workshop in Westampton, NJ on June 4th.
This workshop is for you if you set your dreams aside to take care of your family, build your career, or anything else that has kept you distracted from truly living in your purpose.
At this workshop you will:
Reconnect with those dreams that you set aside.

Expose the truth about what's been holding you back from living out your purpose and pursuing your goals and dreams.

Learn my signature system to achieve success in your life no matter how busy you are.

Learn how to enhance your life by examining what's missing in your relationships, career, finances, health, and spirituality.

Make new connections with like-minded women who get you (priceless).

Create a personalized 90-Day Roadmap to Your Dreams.

Discover how to own your unique gifts & talents and stand powerfully in acceptance of who you are and what you're capable of doing.


Workshop Host

Erica Gordon, Side Business Success Strategist & CEO of Defining Success,LLC
www.momswithdreams.com
www.momswithdreamsuniversity.com
www.motherhooddreamsandsuccess.com
Erica is on a mission to help women across the globe reclaim their dreams and live a life that they ABSOLUTELY LOVE! She wants women to know that their current, past, and future circumstances are never a reason to give up on their dreams.
Erica learned many hard lessons as she navigated through life as a teen mom and years later when she put her life back together after going through a devastating divorce. Through it all, Erica was determined to be more than a statistic. She kept pushing forward, earning her Masters degree and coaching certification after she was separated, and later becoming a 4x bestselling author. Her most recent project, The Moms With Dreams Show podcast inspires women around the world to pursue their passion in the midst of motherhood and busy lives.
Erica is clear about her purpose, and her mission - to educate and inspire women to reclaim their dreams, do what they love, and make a difference. She enjoys sharing her message through her writing, speaking, and teaching platforms.
This is Erica's third annual event. In 2014 she co-hosted Empower ME Workshop with Nika Corbett. Last year Erica hosted Access To Your Dreams Conference with six speakers. Attendees left feeling inspired by the information they received and the connections they made.
Speakers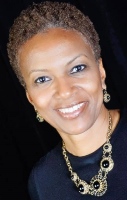 Marcella D. Moore, Life-Giver, Motivator, & Founder of Motivate and Pray
www.celladmotivates.com
Topic: My Faith Is in My Movement
Marcella will speak about faith as the engine that keeps your vision and dreams alive. She will reveal how you can achieve your dreams by changing your mindset and magnifying your faith.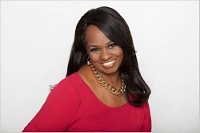 Donna Hicks Izzard, Author, CEOPreneur™, and Chief Identity Igniter
www.donnaizzard.com
Topic: Become the CEOPreneur You Deserve to Be
Donna is the visionary of the innovative 3W Life Training Workshops that teach women the importance of reclaiming their identity to be successful in their personal and professional lives.
Perks & Benefits of Attending
You will have time to visit vendors, mingle, and make new connections. Your ticket also includes a delicious and nutritious lunch.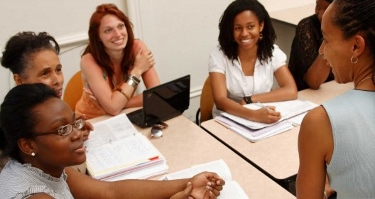 By the end of this workshop you will have a renewed outlook on your life and all that is possible for you. Plus you will have your very own personalized plan to follow so you can redesign your life and achieve your wildest dreams.


Frequently Asked Questions
Is my registration/ticket transferrable?
No, your registration/ticket is non-transferable.
What is the refund policy?
Tickets are non-refundable.
Can I buy tickets at the door?
No, tickets must be purchased in advance.
What are my transport/parking options getting to the event?
The hotel is easily accessible from the New Jersey Turnpike, Rt 295 and Rt. 130. Parking is free.
Where can I contact the organizer with any questions?
Email: Erica@momswithdreams.com
Can I update my registration information?
Yes, you can. Simply contact Erica via email: Erica@momswithdreams.com.
Do I have to bring my printed ticket to the event?
No, you do not have to bring your printed ticket with you.