Design Workshop Ordnance Lane/Hospital Fields Road
Sales Have Ended
Registrations are closed
Thank you for booking your free workshop place for the full day. We'll be in touch.
Sales Have Ended
Registrations are closed
Thank you for booking your free workshop place for the full day. We'll be in touch.
A full day's design workshop for the Ordnance Lane/Hospital Fields Road Site on the 22 February 2020 at the York Steiner School.
About this event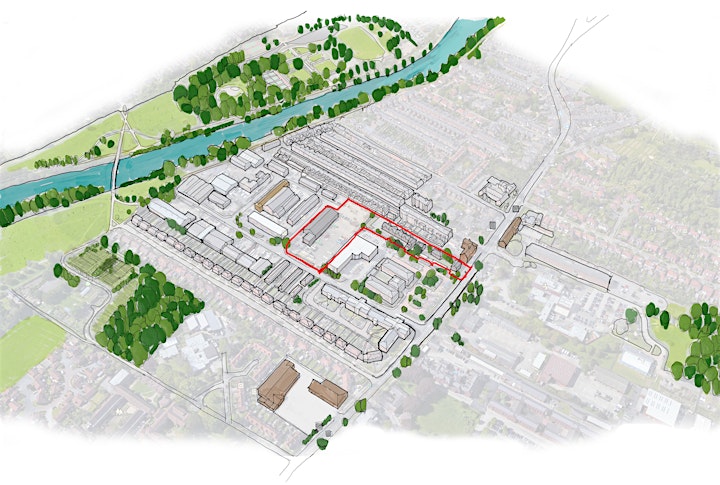 Dear Fishergate Neighbours,
Are you interested in helping us to design around 120 new homes, new streets and community amenities at the Ordnance Lane/Hospital Fields Road site?
If so, please join us for a full day's design workshop on 22 February 2020 | 9.45am to 5 pm at the York Steiner School | 25 Fulford Cross | York YO10 4PB
Places are limited so please book your spot by 19 February 2020. Thank you.
There is also a public briefing session to learn about the design work to date on Thursday 5 March | 6:30 - 8pm at Cycle Heaven | 31 Hospital Fields Road | York YO10 4FS No need to book.
Please share this invitation with your neighbours, local friends and colleagues. Everyone is welcome!
Agenda for the design workshop
In the morning, we will hear from Mikhail Riches' design team members, the City of York Council's Housing Delivery team and local experts. Together, we will learn about the work done to date, key local area facts and site conditions which have started to shape our design approach. We'll then go on a site walkabout with the design and project team and explore how the initial design work by Mikhail Riches Architects and team can be further improved. We'll build, design and discuss designs using 3D model material including trees in hands-on workshops.
This promises to be an interesting, productive and creative day for all involved. We hope many of you who live, work, study or volunteer in the Neighbourhood can join us. With your help, we'll find better design solutions for access, mobility, layout, scale and key aspects of street and landscape character as well as detailing and carbon impacts. We will make time to explore what makes homes and streets in your neighbourhood special and how that can inform our design approach.
We will be providing coffee and tea, a hearty lunch and cake in the afternoon to keep us all going. Please note once you're booked in for the whole day, we will send you an agenda closer to the day.
Do come prepared for all weather during the site walkabout. We would like to encourge you to walk or cycle to the venue if possible at all.
We look forward to working with you on the design of this new part of your neighbourhood.
Your Design and Project Team for the Ordnance Lane Planning Application.
NOTE:
Prior to the workshop day, you'll receive an invitation to read the CYC Housing Design Manual. The Housing Design Manual is our strategic brief | www.york.gov.uk/HousingDesignManual
Please consider signing up to be kept informed about the progress the planning application is making and the Housing Delivery Programme overall | www.york.gov.uk/HousingDeliveryProgramme
THANK YOU.