Description
Join the panel of experts at our D//W series as we discuss what you need to do in order to land that great design job you've been searching for. Get into the mindset of hiring managers as we see what they are looking for in job applicants and why.
Topics covered will include:
- Where to find the right job for you
- What should a designer's résumés look like
- How to work with recruiters for design jobs
- How should designers interview?
- What salary should I ask for?
- Negotiating an offer
Moderator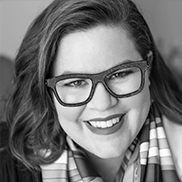 Amy is the founder and CEO of Big Monocle, an award-winning creative agency with offices in San Francisco, San Jose, Redwood City and Provo. She works with fortune 500 brands and specializes in strategic, high-level brand and campaign thinking. This year Big Monocle was named Small Agency of the Year by the DMA.
Speakers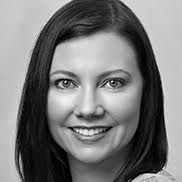 Kelly Kinch,
Manager, Product Design,
Facebook
Kelly has been leading multi-functional teams in creating innovative products, services, and brands for over 15 years. In her current role at Facebook, she leads the Goodwill team of product designers supporting a caring and connected global community. She is a graduate of Carnegie Mellon's Design and Human-Computer Interaction programs.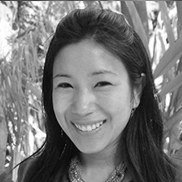 Gloriane Yi,
Senior Creative Recruiter,
Vitamin T
Gloriane specializes in making design placements in the Bay Area and across the US. Hailing from a background in media, she has a strong pulse on the digital creative market in San Francisco and is well versed in what clients look for in design candidates. She has a proven track record of making successful hiring matches for a variety of companies from startups to enterprise companies to ad agencies. Beyond her professional life, she is the proud mom of 2 boys, an avid foodie/reader and the kind of friend you want on your team for trivia games.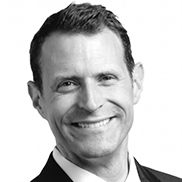 Eliel Johnson,
VP & Head of User Experience and Design,
Charles Schwab
Eliel is responsible for Schwab's multi-platform design strategy that includes native mobile applications, responsive web solutions and innovation for emerging platforms. Eliel is also an accomplished user experience strategist, interaction designer and team leader with over 20 years of experience designing software experiences for mobile, web and desktop. Prior to joining Schwab, Eliel worked for some of the largest user experience agencies in the US and Europe, leading design efforts for both start-ups and Fortune-100 companies. Eliel has an interdisciplinary design degree from the University of California at Berkeley, where he graduated with honors. He completed additional coursework at the Humboldt Universität, in Berlin, Germany.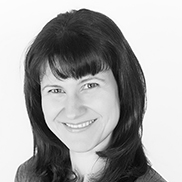 Lea Ann Hutter,
Senior Director of UX Design,
LinkedIn
Lea is Senior Director of User Experience Design at LinkedIn. Over the past 7 years, Lea Ann has scaled multiple design teams at LinkedIn and is currently leading design for LinkedIn Talent Solutions/Careers and LinkedIn Learning/Lynda.com businesses. She's passionate about championing products and people that create positive change in the world. Her favorite word to describe the ultimate user experience: effortless.
This event is made possible by our awesome partner Vitamin T who offers free online training for designers.