Description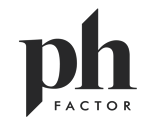 pH Factor was founded by RISD alum Priya Himatsingka. The new boutique on Hope Street, Providence opened its doors in April of 2019. Priya brings together collections that span various cultures and numerous disciplines. Though her background is that of a wholesale jewelry designer, she recently made a foray into the retail business. pH Factor features amazing products from all over the world—jewelry, personal accessories, home décor, and upholstery. Swing by and talk with Priya about her creative process, about the variances between wholesale and retail, and the differences between craft and design.
Ticket price is $10; Food and drinks provided.
These events are being recorded and photographed. By attending, you give your consent to be photographed, filmed, taped, and/or recorded.