Description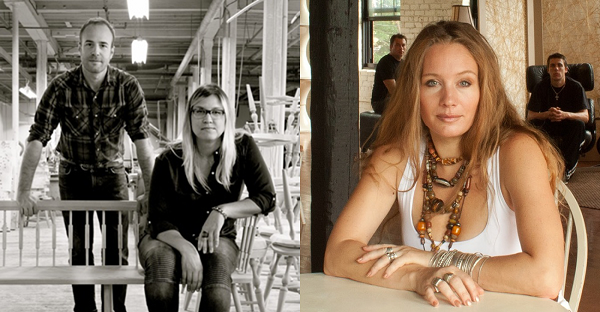 Goldman Sachs 10,000 Small Businesses invites you to enjoy lunch and join a conversation with local prominent designers about how to grow your design business. Our speakers are two design business owners who recently graduated from the 10,000 Small Businesses program, Kyla Coburn of Kyla Coburn Designs and Jonathan Glatt of O&G Studios. Our host, Desi O'Donnell-Lawson, owner of Loie Fuller's, is also a 10,000 Small Businesses alumna. Goldman Sachs 10,000 Small Businesses at CCRI is a no-cost 12-week program that helps small businesses grow through a practical business education, increased access to capital, and a support network of advisers and peers.
Over 7,000 small business owners have participated nationwide and in the U.K., and the program continues to expand. With a 99% graduation rate, business owner participants are translating the knowledge they gain from the program into increased revenue and job growth — within just six months of graduating, 69% of participants have increased their revenues, and 48% have created new jobs.

The educational curriculum, developed by Babson College, focuses on practical skills that can immediately be applied by business owners — including accounting, negotiating, marketing, human resources management, and much more. Business owners also receive one-on-one mentoring from a dedicated business advisor, and develop a growth plan specific to their business.

Eligible applicants must be the business owner, have at least 2 employees (can include the owner), have been in operation at least 2 years, made at least $100,000 in gross revenue in the most recent fiscal year, and must be located in Rhode Island.
Lunch included. Cash Bar.
These events are being recorded and photographed. By attending, you give your consent to be photographed, filmed, taped, and/or recorded.