DESIGN + THRIVE FOR THE CAUSE - A Breast Cancer Fundraising Event
Description
Hot Rod LA, VANS and THRIVE GANG happily present DESIGN + THRIVE FOR THE CAUSE.
Show your love and have some fun customizing your very own pair of VANS and a comfy tee all in the name of raising funds for young women affected by breast cancer.
Cancer is affecting more and more younger women each year which is why we've all teamed up to help raise funds and awareness for Boarding 4 Breast Cancer. B4BC is a non-profit foundation that advocates early detection and a healthy, active, and sustainable lifestyle as the best means for breast cancer prevention. Founded in 1996, B4BC empowers young people to make positive choices that promote lifelong wellness through outreach, prevention, sustainability, and support programs.
Event Details:
Flex Your Design Skills (we have stencils and an expert on hand - we got you!) on a classic pair of VANS (Tier 1) and a comfy tee (Tier 1 + Tier 2)
Enjoy Live Music
Free Delicious Food by Pinches Tacos
Free Cocktails or More
Photo Ops
Amazing Raffle Giveaways
Learn About Early Breast Cancer Detection Methods
Release Your Inner Tagger ;) - Help tag up Hot Rod LA's store front in honor of yourself or loved one thriving with breast cancer
Connect with others passionate about educating and supporting young women affected by breast cancer
Get inspired by the stories of young women battling breast cancer
It's going to be a hella fun. Purchase your tickets today as there is limited availability with the Tier 1 tickets.
* UPON TIER 1 TICKET PURCHASE CHECK-OUT, BE SURE TO SELECT AND RESERVE YOUR SHOE SIZE
** IF YOU CAN'T ATTEND THE EVENT THERE'S A DONATION OPTION IN CHECKOUT

*** TICKETS WILL BE AVAILABLE FOR SALE AT THE DOOR
We're getting ready for the event! Can't wait to see you there. ;)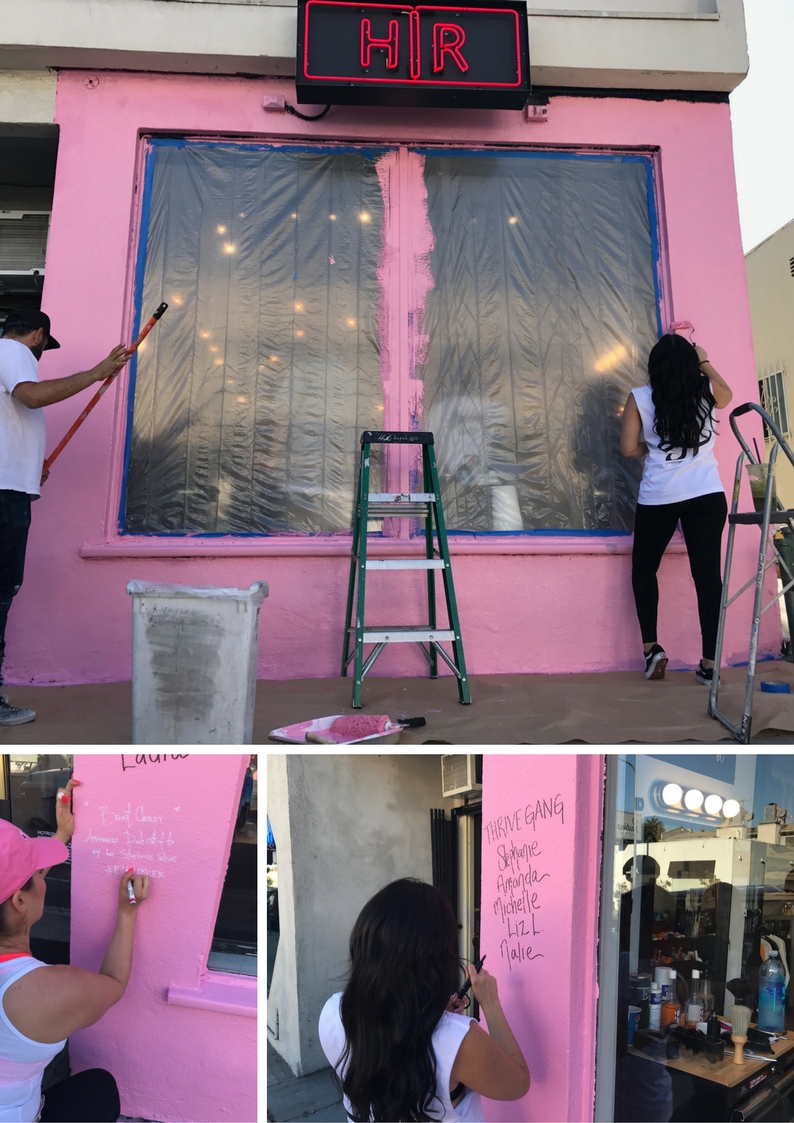 Ticket Tier Details
Tier 1 ticket includes:
A pair of Vans
a t-shirt to customize at the event
Hot Rod/Thrive Gang tote bag
hat
light bites/cocktails
Raffle ticket
Proceeds from ticket sales will go to Boarding 4 Breast Cancer
Tier 2 ticket includes:
a t-shirt to customize at the event
Hot Rod/Thrive Gang tote bag
light bites/cocktails
Raffle ticket
Proceeds from ticket sales will go to Boarding 4 Breast Cancer
Tier 3 ticket includes:
light bites/cocktails
Raffle ticket
Proceeds from ticket sales will go to Boarding 4 Breast Cancer