'Design & Thinking' Premiere Screening Event: Watch, Discuss & Drinks

Tuesday, October 30, 2012 at 6:30 PM (PDT)
Event Details
Join us Tuesday, October 30th for a special evening on
'Design & Thinking'    

                                                    
Your ticket includes:
Admission to the premiere Canadian screening of 'Design & Thinking', a fascinating new documentary exploring the impact design thinking has on the world

A lively post-screening panel discussion and a chance for Q&A with some of Vancouver's brightest design minds

Access to the exclusive post-event reception hosted by Vancouver's Analytic Design Group, with complimentary drink and appetizers

What is 'Design & Thinking'?

Produced by One Time Studio in San Francisco, 'Design & Thinking' was funded via a successful Kickstarter campaign and features interviews with a some of the world's best design minds--including laptop inventor and IDEO cofounder Bill Moggridge; Smart Design cofounder Dan Formosa; and AIGA CEO Richard Grefe.  One Time Studio's Yang Yu Hsiu says: "From our point of view, design thinking did a good job of bringing forward the value of design to address changes in the world. There have been many backlashes over the topic recently. We want to introduce many voices by form of documentary to look at the topic neutrally. It is important for people to know both the good and bad of design thinking, at the same time."

View this new documentary and then engage with our panelists and your peers as we further explore this fascinating topic and how its impact is being felt in Vancouver and beyond.

Watch the trailer:

---
Meet our panelists:


Mark Busse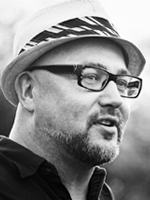 Mark is founding partner and managing director at Industrial Brand in Vancouver, BC where for the last 15 years he has successfully led clients to their business objectives through brand strategy, identity, communication and interactive design solutions. He invests time in his creative community as a teacher, advisor, mentor for design programs at VFS, Capilano & Langara and hosts creative events Likemind Vancouver, Interesting Vancouver and CreativeMornings/Vancouver. Busse is also a past president and executive board member of the BC chapter of the Society of Graphic Designers of Canada and author of "Design School Didn't Tell You..." column on DesignEdgeCanada.com. Busse is also a passionate cook and food fanatic and co-founder of the popular culinary blog, Foodists.ca.
Gagan Diesh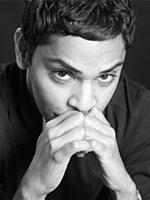 Armed with an innate curiosity, love for creating engaging experiences and powerful brands, Gagan has taught and practiced design for over 17 years. He founded a studio called DesignStamp in 2001, shortly after the insanity of the dot-com bubble. His expertise lies in being an effective translator, helping customers, businesses and technologists find what each needs to thrive and co-exist in peace. Gagan helped develop the Digital Design program at VFS and is now an external examiner, mentoring students on their graduate projects. When not geeking out about good or bad interaction design, Gagan can be found travelling the world searching for great food experiences. 

Kara Pecknold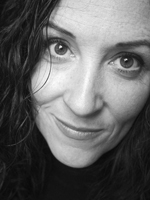 Kara pursued her Master's degree in Design at Emily Carr University, where she focused her research on cross-cultural design process as it relates to appropriate technology in rural communities. Her graduate work in Rwanda has been included as a case study in IDEO's Human-Centered Design Toolkit. As a designer and researcher, Kara has had the opportunity to work on various other projects in development, health care and energy consumption. Most recently, she collaborated with a nutrition professor and the Ministry of Health in Rwanda to create packaging for the national implementation of a food fortification product that will be offered to children in order to reduce malnutrition. She now works at Dossier, a Vancouver-based design and innovation company, where she is the lead design research specialist. In this role, she develops tools and methodologies in order to understand people, process and business. From here, she synthesizes, documents and visualizes insights and findings in order to develop appropriate strategies for growth or innovation.
Jon Winebrenner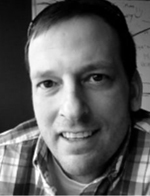 Jon Winebrenner is a design professional who has been working as an industrial designer in Vancouver for nearly two decades. He's worked in many facets of the design world from wireless product development to packaging to being a comic strip artist. He graduated from Purdue University with a bachelor's in industrial design and is currently a partner at OneOak Design (a full-service product development company specializing in wireless and M2M development), producer of a tutorial DVD for the design industry (The Brief DVD), moderator on the Core77 Discussion Forums and creator of The 1 Hour Design Challenge (a.k.a. ip_wirelessly), and he writes a blog called The Attention Deficit Designer.

Karyn Zuidinga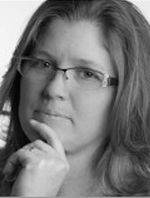 Karyn is the principal/founder and Director of User Experience at Analytic Design Group. For over 12 years she has provided strategic information design direction and insights for such significant projects as the BCCDC website redesign, TransLink's website and Trip Planner redesign, SportFitcanada.com, and DYS Architects. Karyn has also worked with AT&T to help refine their usability testing requirements for data-driven devices, as well as oversees the user research ADGi does for multiple device vendors such as Research in Motion (BlackBerry), T-Mobile, Samsung, Sierra Wireless and Sony Ericsson.
---
 
Event Schedule:
6:00pm: Doors open at VFS Main Theatre

6:30pm: Introduction and premiere screening of 'Design & Thinking'

8:00pm: 'Design & Thinking' Panel and Q&A

8:45pm: Reception at Analytic Design Group Inc. (map)



---
With thanks to our generous event sponsors:
Our venue sponsor: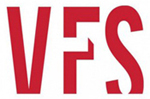 When & Where

VFS Main Theatre
420 Homer St
Vancouver, BC V6B 1L2
Canada

Tuesday, October 30, 2012 at 6:30 PM (PDT)
Add to my calendar