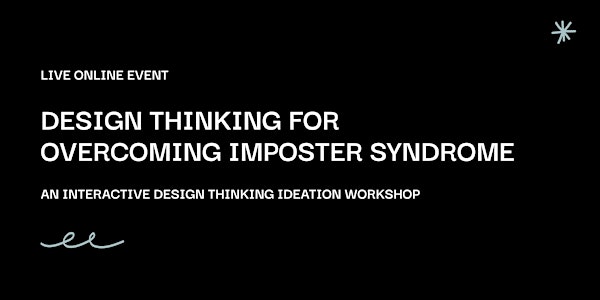 Design Thinking for Overcoming Imposter Syndrome
How might we apply design thinking to our lives?
About this event
~~~~~~~~~~~~~~~~~~~~~~~~~~~~~~~~~~~~~~~~~~~~~~~~~~~~~~~~~~~~~~~~
✏️Ready to pivot into UI/UX design?
Secure your spot today for our Spring Cohort, starting February 2023
-
👩‍💻 Are you a junior designer looking for a new job? Check out our job board and newsletter. We do all the tough work for you, scouring the internet for the hottest jobs for folks with 0-2 years of experience:
https://www.ideatelabs.co/job-board
-
💌 Join our Slack community to get career advice, portfolio feedback, and to meet fellow designers:
https://www.ideatelabs.co/slack-community
-
👩‍🏫 Are you looking for a mentor? Our hand-selected mentors can advise you on a variety of topics including portfolio re-design, resume critique, pivoting into UI/UX, research guidance, UX design for startups, and so much more. Check out our full lineup of seasoned, expert mentors:
https://www.ideatelabs.co/find-a-mentor
-
❓ Quiz: What UX UI job best suits your personality and work style?
https://www.opinionstage.com/samaya-sinha/what-ui-ux-job-best-suits-your-personality-and-your-work-style