Multiple Dates
Design Thinking for Innovators: A Design Thinking Workshop
Description
Get hands-on with design thinking, in this practical, outcomes-focussed workshop by Skills of the Modern Age.
One of the most important emerging skillsets of our time, design thinking is a creative approach to solving problems using a human-centered lens. Leveraged by leading innovators throughout the globe, design thinking is a foundational skill of the modern age for any professional or innovator.
What you'll learn:
Understand the fundamentals of the design thinking process, and explore case studies on how design thinking has impacted organisations world-wide.
Learn why empathy and deep customer research enable the most powerful solutions to be found.
Learn how to quickly and cheaply test your assumptions, get feedback, and improve your prototypes in a rapid iterative cycle.

Understand how design thinking can be used in your own organisational context to identify solutions to customer and user problems.
Why is this important?
Design thinking enables innovators and change makers to develop deep empathy for their users, allowing them to uncover real insights that results in meaningful solutions to observed problems. Ultimately, this results in better outcomes for both the customers and the organisations.
Who is this for?
Design thinking is an important component in any marketers, product managers or customer experience leaders toolkit. This workshop is for anyone interested in learning design thinking using a hands approach and how they can utilise the skillset in their day to day roles and lives.
What do I need to bring?
Just your creativity! This is a computer free workshop. We will provide all the tools and materials required for session. It is recommended you come with an experience in mind to use for the activities in the session.
The facilitator: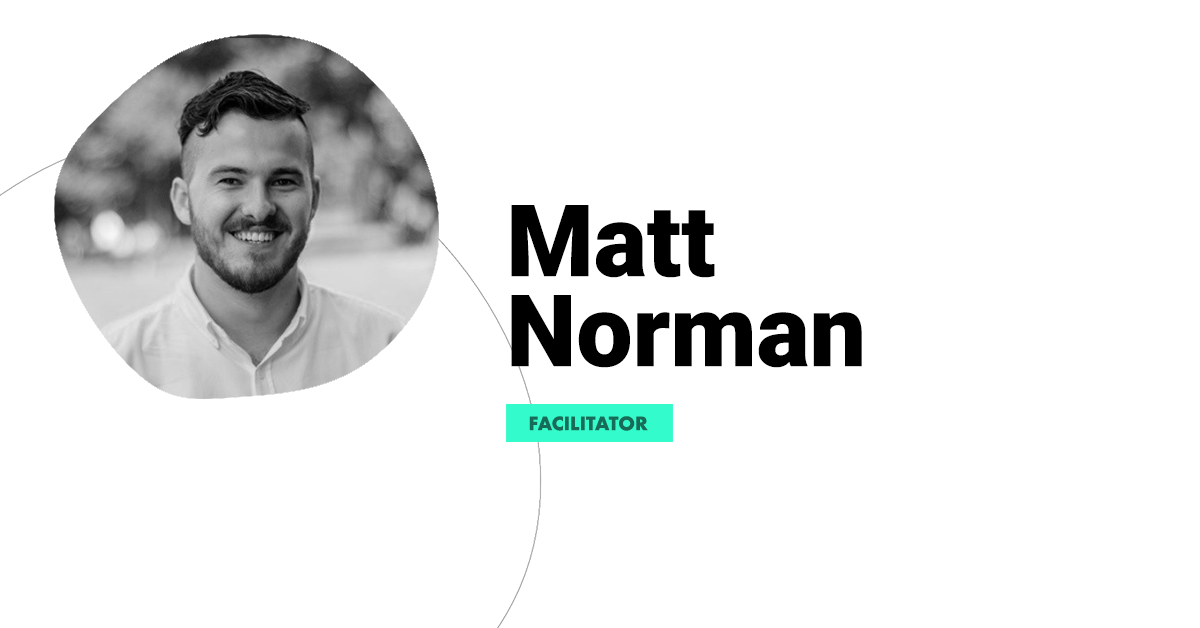 Matt Norman is a learning designer and facilitator working to transform education and training, starting in WA. He has over 5 years of experience running workshops with everyone from social impact professionals to at-risk youth, and has worked in advocacy and recruitment for the innovative Teach For Australia program. A graduate of both the Presencing Foundation Program on systems change, and the KAOSPILOT Masterclass in Learning Design, Matt's passion is creating experiences that bring out the best in people.
What our past learners say:
"A truly immersive hands-on course with invaluable insights and take home learnings. The coffee's pretty good too!"
Derek, Design Manager
"SOMA's Design Thinking workshop was super practical and hands-on. I had learned a bit of design thinking on my own time, but Nate's tutoring guided us to a really deep understanding of the concept and process."
Aaron, Marketing Executive
"Loved the practical, hands-on workshop and the passion with which Nate shared such an interesting and important topic."
Amelia, Environmental Psychologist
"I got so much out of the hands-on Design Thinking workshop, while meeting and working with a diverse group of innovators. Now I can't wait to try my first design sprint!'
Kali, Growth Manager