Description
A 2-day design sprint training for future Design Sprint Masters/Facilitators
Why is this the right workshop for you?
Knowing what to do is one thing but putting it into action is a whole other story. Don't trust us? Fine, then watch this video of past participants.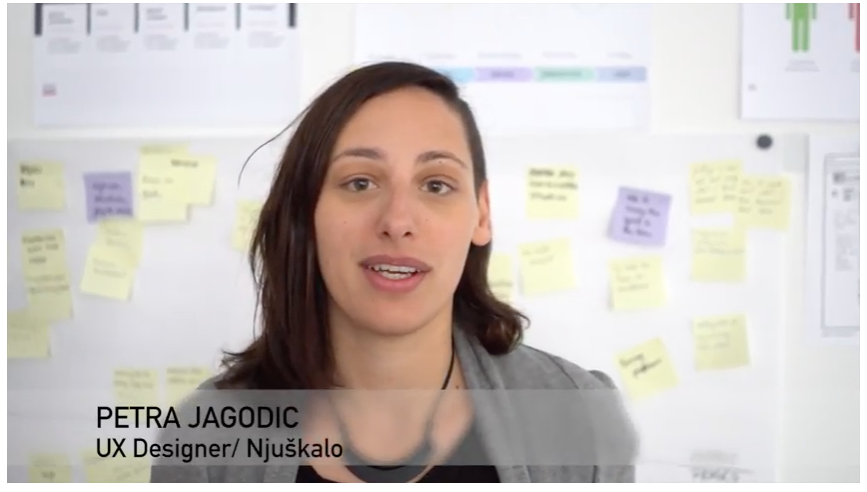 Okay, back on track. So, you've read the Sprint book, and you've attended or even organized a design sprint or two. You love the overall framework and feel confident knowing it's bringing value. But, what's next? Now, you want to take innovation skills to the next level by becoming a skilled Design Sprint Master/Facilitator.
In this experimental learning journey, you'll be thrown into the ring of fire, but not Johnny Cash style. In the span of 2 intense, full days of immersive training, you'll learn how to:
Plan a design sprint (i.e. how to get stakeholder buy-in, how to onboard and engage with the team before the sprint)

Guide the sprint team through the 5 phases (i.e learn how to present the process to them in a way that gets the team excited about the work that's ahead)

Manage difficult situations and personality types (i.e. learn how to deal with those personality types who are the skeptics, debaters, time-wasters, power-driven, or rebels)
Additional benefits:
· Muscle up your mediation skills to help manage difficult group dynamics
· Increase your influential skills by keeping team members focused on critical discussions
· Fast feedback from seasoned Design Sprint Facilitators during a simulated design sprint run by you, who will be playing the Design Sprint Facilitator role.
We recommend this course to the following organizational roles:
· Digital: Product Owners, Product / Project Managers, Design Leads, Dev Leads, Innovation Leads, Agile Coaches, Scrum Masters
· Executive: CEOs, Presidents / VPs, CIO / CTOs
Who should NOT attend this workshop?
Those wanting to sit back and just listen to the theory. If you aren't into participation or engagement, this workshop isn't for you. You need to come prepared to work hard in an intense, time-constrained, collaborative setting.
Now that you know the why and the who, let's discuss the WHAT. What will you get out of this course? You'll…
· Understand the role of Design Sprint Facilitator and know what differentiates a great one from a bad one
· Gain the confidence needed to know you can successfully run a sprint
· Learn the design sprint ground rules and mindsets
· Gain the necessary skills by facilitating a design sprint phase while also observing other facilitation styles
· Manage the disruptors with prevention & intervention
· Handle conflicts as well as difficult group dynamics
· Become self-aware on your personal strengths & weaknesses
· Connect and collaborate with fellow coaches, facilitators, and team leads
What will be the key topics?
· Design sprint planning
· Design sprint ground rules & mindset
· Nonverbal & para-verbal communication
· Knowing what questions to ask
· Emotion management
· Conflict management
· Participation encouragement
· Decision making, focus & plan of action
What does the workshop agenda entail?
Day 1
· Opening & icebreakers
· Planning a design sprint
· Emotional management
· Nonverbal and para-verbal communication
· Practicing facilitation
Day 2
· Dealing with difficult group dynamics
· Practice & progress
· Asking the right questions
· Practice & progress
· Wrap-up
·
And…then there's us. Who are we?
Well, we catch yawns. Don't get why that makes us empathetic and trustworthy? Google it, and you'll find out. But, back on track, Design Sprint Academy is all about the motto sharing is caring. After learning and implementing the Design thinking principles into our own workflow, we wanted to share it with others. So, now we travel the world and train professionals from companies like Google, Microsoft, Paypal, Adobe, Boeing, Audible, RGA, UL, Ernst and Young, Hello Fresh, SAP, and Accenture to help them deliver real results that match their customer's needs.
And just to show you how much we love sharing, our workshops are now open to the public. That means that everyone can become familiar with and master the skills of running a successful design sprint. And lastly, we say this in the most humble way possible, but we are the originals - we were the first to do this training within workshops. So, there's that too.
And of course, the biggest WHAT question of all…what refreshments will be provided?
· Snacks (healthy and otherwise)
· Coffee, Tea, & Sodas
· Lunch
FAQS
What should I bring to the event?
Probably your laptop or tablet – electronic or stone, depending on if you also want to bring your chisel.
If you're prone to getting hangry, bring a few snacks. Food and beverages will be provided all day, like dried fruits, nuts, and other healthy foods, but if those aren't hitting the spot, you'll want to bring something else for when the blood sugar drops unexpectedly.
Are the tickets transferable?
Yes. If you need to request a ticket transfer, please email start@designsprint.academy. But! All requests must be made 72 hours prior to the event. Not 24 hours, but 72 hours…
Should I come as an individual or as a team?
Both individuals and company teams are encouraged to attend. But just to clarify, you don't get be a loner at the workshop. Individuals will work together with a team of people from different companies. This workshop will be valuable for both individuals and groups.
Are there any team discounts?
Yes, don't you fret. There are team discounts. Companies sending more than 2 people qualify for team discounts. Just look for team tickets when registering.
What is the Bootcamp ticket?
The Bootcamp ticket is a combo of three connected workshops discounted by 10%!
Problem Framing: Love at first sight. You'll learn to fall in love with the right problem at first sight – no rushing to the wrong solution. Get answers to questions like: is your problem real? Are you tackling a problem worth solving? And how to get a stakeholder buy-in to actually run a sprint in your organization?
+
Design Sprint Experience: Validate a concept. After Problem Framing you'll go to the next step by taking your initial idea and turning it into a testable prototype. That means learning to fully understand the customers' needs and how to sketch solutions quickly. With the right tools & techniques, you'll spark ideas and get the most out of your teams' creativity and expertise. And by the end of day 3, you'll test your concept with customers.
+