Description
Learn the updated Design Sprint 2.0 process from the Toi executive team, a company that has run workshops and training for corporations and startups such as WeWork, Sennheiser, Glide, Red Bull, Waste Management, Verizon, Omaze and more. This is a comprehensive Design Sprint training with take-home materials.
What people say about our workshops
OMG, the Design Sprint is amazing! Zach and David are incredible coaches and an amazing team together. It was fun, fast-paced and easy to absorb everything. We had huge breakthroughs for our company right away and have implemented into our workflows already!
- Nicole Patrice - Indais
Well-run and efficient use of the time, and a great dynamic in the room.
- Craig Breslawski @ WeWork
WAIT, WHAT'S A DESIGN SPRINT?
The SF tech industry (not-so-secret) weapon for rapidly creating user-tested digital products. Used by Slack, WeWork, Lego and leading-edge agencies, startups, and corporations. The sprint method gets your best ideas, tested and in the market fast with a structured process, cutting inefficiencies and maximizing your team's output. We use it on ourselves and for clients. It works, it's proven.
YOU GET TRAINED BY THE HEADS OF THE AGENCY
Always fun, entertaining and motivating, Zach and David lead strategy and training at Toi.
David DeMember
David has launched 8 startups with 4 exits. He's lead the creative side of the business for over 20 years. For the past 8 years at Toi, David has trained and facilitated workshops for Sennheiser, Qualcomm, Glide, WeWork, Comcast, Red Bull, Kraft, NBC/Universal, NBA, Jansport. (to name a few ;) Besides teaching Design Sprints, he loves coaching youth sports as well! Nobody calls David a comedian (though he not-so-secretly wishes they did).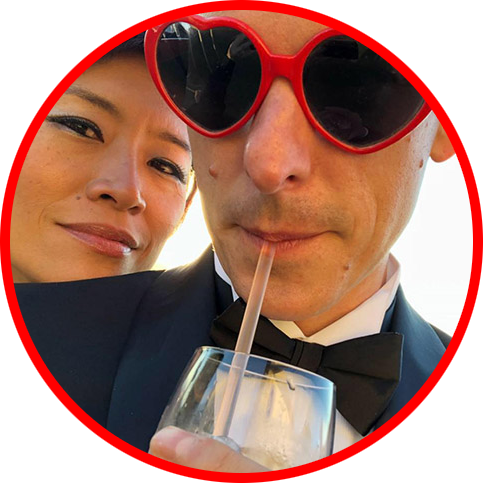 Zachary Hill
Zach brings structure, research, and process to everything he does as a design strategist for our workshops. As an original member of the Toi team, Zach has his fingerprints on much of the success and growth of Toi's client's experience. He's worked with many top brands, NGOs and startups all with the same positive, inclusive "can do" attitude. He has received high marks of workmanship and customer service on literally every Design Sprint workshop and training he's ever lead. People call Zach a wizard, we're not sure if he's Gandolf or Dumbledore…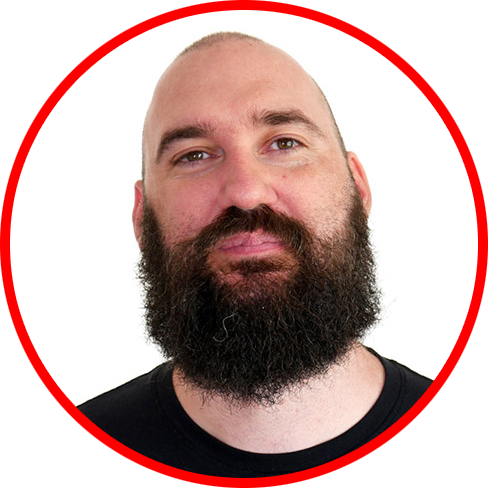 WHO SHOULD ATTEND THIS BOOTCAMP
Everyone who wants to build better products, faster.
Especially:
Executives/Founders/Product Owners
Learn from your market, improve your product with user-tested prototyping.
UX Designers/Marketers/Engineers – all levels
Take home real goals, actionable next steps, and a repeatable design process.
Team Leads/Managers/Sprint Pros
Improve your facilitation techniques for sprints, workshops, and meetings.
WHAT WILL I TAKE-AWAY FROM DESIGN SPRINT BOOTCAMP?
Delicious food, endless high-fives, and tangible skills to bring back to the office:
Updated exercises for rapid design and prototyping

Data-backed confidence in your product ideas

Crowd-control and facilitation techniques

Tactics for introducing sprints into your company

Refreshed perspective and a crystal-clear roadmap
WHAT DOES THE WORKSHOP INCLUDE?
As part of the Design Sprint Training Bootcamp you'll get:
Lunch / Snacks / Refreshments throughout the day

All the training materials we use in the workshop, such as our slides and exercises.

Design Sprint Bootcamp Certificate

Follow up coaching calls


SF / Silicon Valley Location:
Hero City / Draper University

WHAT REAL HUMANS SAY
David and Zach took the time to further explain concepts I wasn't clear on, while also knowing when to tell us to "just do it." The structure of introducing the concept--everyone practice--discuss was an effective balance between being educational and experiential.
Scott Swedberg / The Job Sauce
I like how fun and interactive they were!
Jessica Campbell / The Job Sauce