Description
A 1-week Bootcamp designed to teach you all the ins and outs of running and facilitating successful design sprints within your team.
First things first. What does each day entail?
Day 1: Love at first sight. You'll learn to fall in love with the right problem at first sight – no rushing to the wrong solution. Get answers to questions like: is your problem real? Are you tackling a problem worth solving? And how to get a stakeholder buy-in to actually run a sprint in your organization?
Day 2 and 3: Testing your pretty prototype. You'll go to the next step by taking your initial idea and turning it into a testable prototype. That means learning to fully understand the customers' needs and how to sketch solutions quickly. With the right tools & techniques, you'll spark ideas and get the most out of your teams' creativity and expertise. And by the end of day 3, you'll test your MVP with customers.
Day 4 and 5: Have fun facilitating. By successfully facilitating a sprint, you'll gain all the confidence needed as a Design Sprint Master. But beware, this will be an experimental journey. No sitting back and relaxing. You'll be improving your communication skills and learning how to encourage participation while also managing difficult group dynamics full of different personalities, and handling tricky sprint situations.
Okay, you have a daily overview of the bootcamp but…do you really know what a design sprint is? But, really…do you?
Basically, a design sprint allows you to see into the future by learning how your customers respond to your ideas before you end up spending a lot of time, money, and energy building it. Google Venture first developed the design sprint to help them launch their startups. It quickly became embedded in their projects, and once the book was published, design sprints became the standard - everyone was using it, including companies like Slack, Uber, Airbnb, and Medium.


And when we refer to the book, we of course mean Jake Knapp's The Sprint Book. Before he wrote the book, Jake created the Design Sprint process at Google in 2010. He took inspiration from many places, including Google's product development culture, IDEO's design thinking workshops, ideas like Basecamp's Getting Real and Atul Gawande's The Checklist, and his own experience building products like Gmail and Hangouts.


During his time at Google between 2010 and 2012, Jake refined the Design Sprint with teams like Chrome, Search, and Google X. And in 2012, he brought Design Sprints to Google Ventures where the rest of the team chipped in with their expertise to perfect the process.
Right, so you're up to speed on the agenda and what a design sprint is, but what will you get out of THIS bootcamp? Why attend?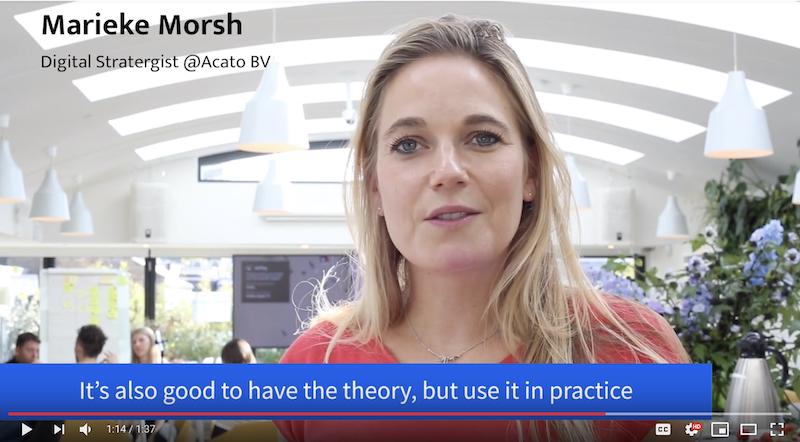 · Helps you pick the right problem and gain the confidence needed to tackle a problem that's worth solving
· Learn how to confidently run a sprint yourself and apply it to your organization
· Get a buy-in from stakeholders and align with your team on how to work towards a common goal
· Understand the customer's need and then outline and map their journey
· Sketch innovative solutions quickly
· Make critical decisions fast
· Create an effortless MVP
· Validate concepts
· Gain awareness of your personal strengths and weaknesses when it comes to facilitating a group


And…then there's us. Who are we, and why should you trust us?
Well, we catch yawns. Don't get why that makes us empathetic and trustworthy? Google it, and you'll find out. But, back on track, Design Sprint Academy is all about the motto sharing is caring. After learning and implementing the Design thinking principles into our own workflow, we wanted to share it with others. So, now we travel the world and train professionals from companies like Google, Microsoft, Paypal, Adobe, Boeing, Audible, RGA, UL, Ernst and Young, Hello Fresh, SAP, and Accenture to help them deliver real results that match their customers' needs.
And just to show you how much we love sharing, our workshops are now open to the public. That means that everyone can become familiar with and master the skills of running a successful design sprint. And lastly, we say this in the most humble way possible, but we are the originals - we were the first to do this training within workshops. So, there's that too.
Lastly, FAQs…if you STILL have questions after all of that, take a look here and see if you find your answer:
What should I bring to the event?
Probably your laptop or tablet – electronic or stone, depending on if you also want to bring your chisel.
If you're prone to getting hangry, bring a few snacks. Food and beverages will be provided all day, like dried fruits, nuts, and other healthy foods, but if those aren't hitting the spot, you'll want to bring something else for when the blood sugar drops unexpectedly.
Are the tickets transferable?
If you get approved, then yes. If you need to request a ticket transfer, please email start@designsprint.academy. But! All requests must be made 72 hours prior to the event. Not 24 hours, but 72 hours…
Should I come as an individual or as a team?
Both individuals and company teams are encouraged to attend. But just to clarify, you don't get be a loner at the bootcamp. Individuals will work together with a team of people from different companies. This workshop will be valuable for both individuals and groups.
Are there any team discounts?
Yes, don't you fret. There are team discounts. Companies sending more than 2 people qualify for team discounts. Just look for team tickets when registering.