Location
Autodesk Gallery
1 Market Street
San Francisco, CA 94105
Sales Have Ended
Ticket sales have ended
Thank you for your interest in Design Night! Tickets for Design Night: VIRTUAL WORLD are sold out. If you have already purchased tickets, we look forward to seeing you on February 2. We invite everyone to join us on April 6 for our next Design Night. Tickets for Design Night will be available online starting March 6 at noon. Visit www.autodesk.com/designnight for more information about Design Night.
Description
Seeing beyond reality
Technologies allowing us to interact with virtual objects have been around since the 1970s, but it wasn't till the recent Pokémon GO craze that the possibilities of augmented reality came into focus for the masses. And the technology is only getting more sophisticated and pervasive. Augmented reality and virtual reality—a wholly virtual world—are being used in almost any industry you can imagine, transforming the way we experience architecture, archeology, education, medicine, visual arts, and more. Come unleash your imagination at Design Night and see how these technologies are fusing the digital world into our analog one.
Hear from Rikard Steiber, Senior Vice President Virtual Reality, HTC
Play with an interactive sandbox
Tasty bites from Little Green Cyclo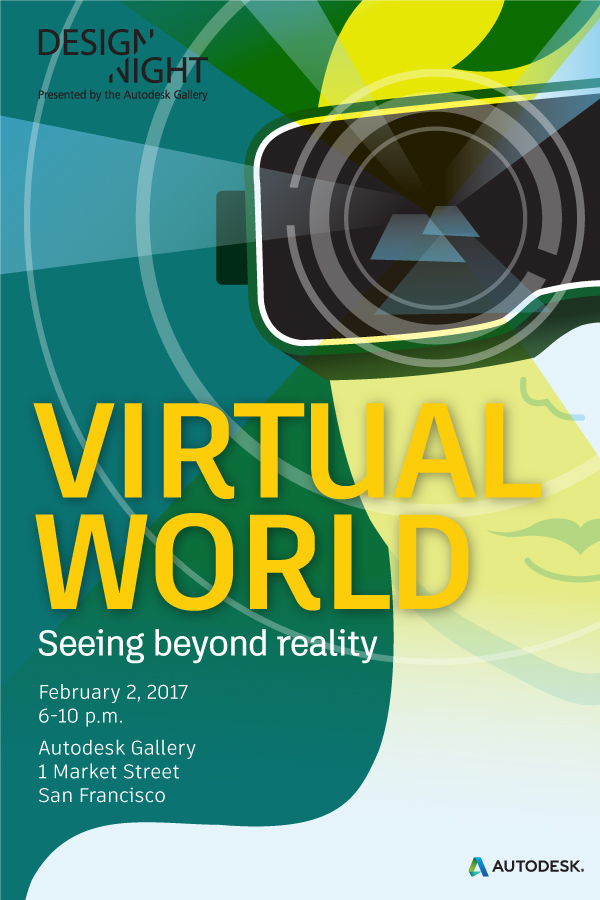 Follow us @autodeskgallery
#designnight