Description
Design Museum Mornings with

Dr. Mahesh Daas, President of the Boston Architectural College
Mahesh Daas, President of the Boston Architectural College, presents findings related to his recent book, Towards a Robotic Architecture. The field of robotics is coming of age. Robotics and artificial intelligence represent the next cutting edge technology to transform the fields of architecture and design. The past decade's surge towards more computationally defined building systems and highly adaptable open-source design software has left the field ripe for the integration of robotics wither through large-scale building fabrication or through more intelligent/adaptive building systems. Through this surge, architecture has not only been greatly influenced by these emerging technologies, but has also begun influencing other disciplines in unexpected ways.
Join us in January for Design Museum Mornings at the Red Thread + Steelcase showroom for a conversation about robotics role in architecture.
Doors Open • 8:30 – 9:00am
Program & Q&A • 9:00 – 10:00am
Become a member to attend this event for free • Membership starts at just $5/month
---
The Speaker
Dr. Mahesh Daas, DPACSA, ACSA Distinguished Professor, is the eighth president of the Boston Architectural College. President Daas is a designer, technologist, and an experienced academic leader. His career spans 23 years at four universities including 14 years in higher education leadership roles. Prior to becoming president of the BAC, Daas served as dean of the School of Architecture and Design at the University of Kansas, Lawrence.
Mahesh earned a bachelor's degree in architecture from Jawaharlal Nehru Technological University, Hyderabad, India; a master's degree in urban design from Kansas State University; and an executive doctorate in higher education management from the University of Pennsylvania. He has received executive certificates in management from the University of Texas at Austin and Harvard University.
He is also an author and has been featured in scholarly journals, federal publications, and academic books. He most recently co-edited the book Towards a Robotic Architecture (Oro Editions 2018), which has been chosen as Top Tech Book of 2018 by Architect's Newspaper. President Daas is also the author of Leading with Aesthetics: The Transformational Leadership of President Charles M. Vest at M.I.T. (Lexington Books, 2015 & 2019).
Throughout his career, Mahesh has received several awards. In 2011 he was the youngest educator and second person of Asian origin to be elevated as an Association of Collegiate Schools of Architecture Distinguished Professor, the highest national recognition for an architectural educator. He was recognized for contributions to design computing with the 2013 Association for Computer Aided Design in Architecture (ACADIA) Society Award of Excellence. ACADIA elected him twice as its president and he served on the editorial board of the International Journal of Architectural Computing and currently serves on the editorial board of Construction Robotics Journal.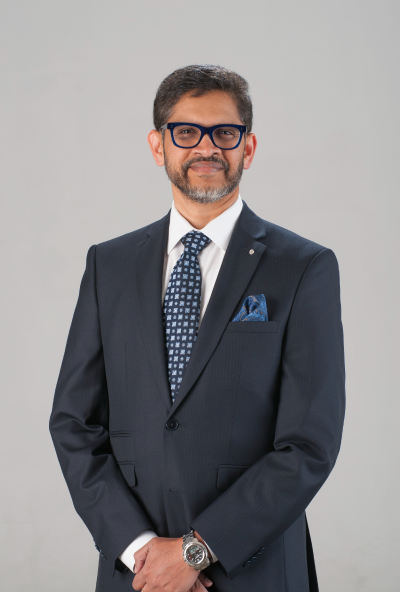 ---
About Design Museum Mornings
Design Museum Mornings is a monthly event series brought to you by Design Museum Boston. These events are meant to inspire you before your day begins and bring you closer to the Design Museum Boston community. Each event will include a short presentation by a local thought-leader, free breakfast, and great people to wake up with. These events are hosted and sponsored by various generous businesses of the Greater Boston area. If you are interested in hosting one of these events, please check out our host page here for more information.