Description


Design Leadership Courses - 1 topic, 1 day, face-to-face
Grow is partnering with IDSA to help you grow your design career!
Grow shares practical knowledge, tools and methods to help you to boost the value of design within your company, with directly noticeable outcomes. Grow content comes straight from practice to you - to make your work a little better step by step.

We have taken the fuzzy reality of managing design and distilled the essential topics. You can now learn about them, one by one, in our Design Leadership Courses. The two topics that we will discuss during our upcoming courses are about Design Value and Design in Customer Experience.

Design Value
Design does bring value to people through great products, experiences and services, and with that economic value to companies. In order to deliver this value, invests in or budgets for design are needed. The justification of these budgets is the job of a design manager. Although there is lots of generic and retrospective proof of the value of design available, design managers still need to justify in their specific situations.

During this course, you'll receive the Design Value Canvas. With this tool, you can compare the forecasted revenues through design with the costs of designing. This will give you an excellent business case you can use to give a killer presentation to get the budget you need.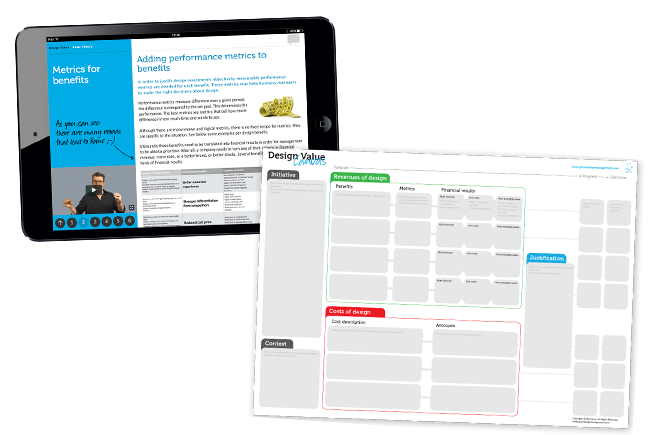 Design in Customer Experience
Companies can no longer stand out through manufacturing strength, distribution power or information mastery. Offering a great customer experience is a new way to give companies a competitive edge over others. Design is only one part of this greater 'CX Arena'.

In order to build a great experience, all functions that contribute to it need to be carefully aligned. Design will need to take on different roles at different moments in the process, and continuously align with other functions. This is the job of a design manager. You need to leverage the unique capabilities of design and accordingly take a leading or supporting role with other functions.

During this course you'll receive the CX Arena and the CX List. With these two tools you will be able to map out all the different touch points of your company, identifying the opportunities and determine where design should take the lead or where to support.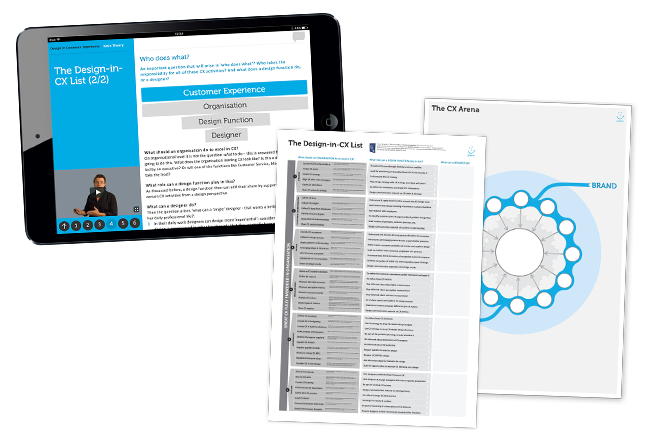 Design Value will be discussed on the 19th of April and Design in Customer Experience on the 20th of April. Join us in San Francisco and pick your course. Hard time to choose? You can also do them both! For one course you pay $795,=. For a combination ticket, it is $1272,=. You'll receive a 10% discount if you are an IDSA member. Fill in IDSA_Member at the checkout screen.

Who?
Participants
A Grow Design Leadership course is set up for a broad range of experienced senior designers, design managers, creative directors or other professionals working with design from different companies, industries, and design disciplines.
Tutors
The meetings are led by consultants and directors of PARK (www.park.bz). They have 19 years of experience in the field of Design Management & Leadership and are always on par with the latest from leading design practices.

Refund Policy
If for some unforeseen reason you need to cancel your ticket - that's sad but okay. These are the rules for canceling:

Before 5 March 2018


We will charge you the small administration fee (+/-5%) that we have paid as well, but apart from that, you will get all your money back.
After 5 March 2018
We will make costs for the venue, catering, materials and more. Therefore, we will refund 50% of the amount you have paid.
After 5 April 2018
We have made all the costs and preparations for this Course. Therefore you won't get any money back. You do have the opportunity to give your place to a colleague or friend.