Description


Design Leadership Courses - 1 topic, 1 day, face-to-face
Grow shares practical knowledge, tools and methods to help you to boost the value of design within your company, with directly noticeable outcomes. Grow content comes straight from practice to you - to make your work a little better step by step.

We have taken the fuzzy reality of managing design and distilled the essential topics. You can now learn about them, one by one, in our Design Leadership Courses. The two topics that we will discuss during our upcoming courses are about Leading Design Thinking and Design Resources.


Design Thinking
Design Thinking can help to solve 'wicked problems'. There is lots of top-down interest at many companies. It is there to stay, for a while at least. But only when it is specific, applicable and measurable. Design thinking can be led by design leaders if they conclude this is needed in their specific situation. There are many ways to define it and to lead it, depending on the context.

During this course, you'll receive the Design Thinking Profiler. It is a tool to structure your thoughts by determining which scenario fits your situation best and to make a plan for the future. A plan to lead Design Thinking...


Design Resources
Managing design resources is key to achieving successful design results. Finding and recruiting design talent, forming great teams and keeping designers fresh and open-minded are all part of that. Our six stages help design managers bring structure to their daily job of managing design resources.

During this course you'll learn about all these six stages involved in managing design resources. From justifying why you need (extra) resources until saying goodbye to them again. We'll discuss how you find & recruit design talent, how you can form amazing design teams and how you keep your team fresh and open-minded.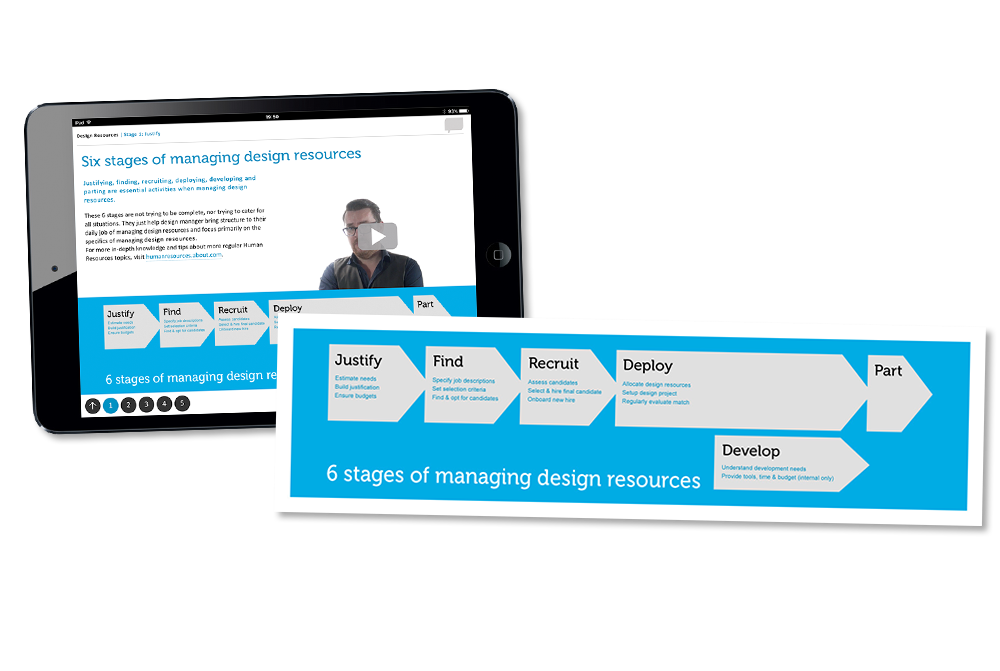 Design Thinking will be discussed on the 28th of February and Design Resources on the 1st of March. Join us in Hamburg and pick your course. Hard time to choose? You can also do them both! For one course you pay € 795,=. For a combination ticket, it is € 1350,=.

Who?
Participants
A Grow Design Leadership course is set up for a broad range of experienced senior designers, design managers, creative directors or other professionals working with design from different companies, industries, and design disciplines.

Tutors
The meetings are led by consultants and directors of PARK (www.park.bz). They have 19 years of experience in the field of Design Management & Leadership and are always on par with the latest from leading design practices.

Refund Policy
If for some unforeseen reason you need to cancel your ticket - that's sad but okay. These are the rules to canceling:

Before 14 January 2018


We will charge you the small administration fee (+/-5%) that we have paid as well, but apart from that, you will get all your money back.
After 14 January 2018
We will make costs for the venue, catering, materials and more. Therefore, we will refund 50% of the amount you have paid.
After 14 February 2018
We have made all the costs and preparations for this Course. Therefore you won't get any money back. You do have the opportunity to give your place to a colleague or friend.