Design Jam London #4

Saturday, November 26, 2011 from 8:30 AM to 6:00 PM (GMT)
Event Details
With support from Mozilla, City University London, eBay and EDITD, we're happy to announce that the fourth London Design Jam will take place on Saturday the 26th of November 2011.
It's our 1 year anniversary! This time, we will experiment with getting you out into the real world and talk to people during the event (let's see how that goes :). 
Tickets will be available in two batches: 
1st round of tickets on Monday, November 14, at 3pm
2nd round of tickets on Thursday, November 17, at 11am
Check this page and follow @designjamlondon on Twitter for updates.
Event Details
Date: 26 November 2011 (Saturday)
Time: 08:30 - 18:00
Venue: University City London, Northampton Square - EC1V 0HB
Nearest Tube: Angel (Northern line/Bank branch)
Our mentors
While we're not releasing the challenge topic, we are excited to announce the mentors who'll be there on the day with you (and if you know who they are, you might be able to guess where the topic is headed):
Kim Byers (User Experience manager at Net-a-Porter)
Nik Horn (UX Research and Designer at Foolproof)
Salim Virani (Founder at Leancamp)
Nik Horn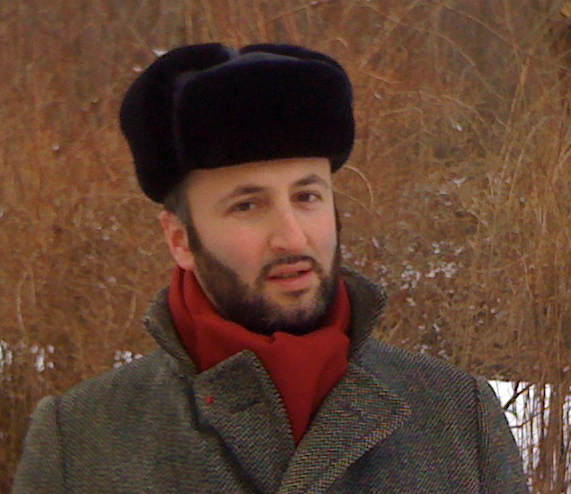 London based, originally from Vienna, Austria. Background in Cultural studies, Information systems and User Interface Design.
UX Researcher and Designer with 5+ years experience in the field, currently working with Foolproof. Fashion scout and leather accessory designer in his spare time.
Advocate of empathy-driven, collaborative design, passionate believer in disruptive innovation.
He is @niksdeli on Twitter.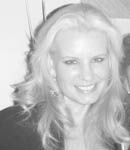 Kim (@kimbyers) began her internet career in 1995 as a web designer and developer in Los Angeles creating some of the entertainment industries first sites (e.g. NBC.com and The Emmy Awards). Enjoying the excitement and growth of the industry Kim worked both client-side and agency-side for many years eventually leading to the acceptance of the role of Online Manager for Ticketmaster UK & IE that brought her to London in 2002.
Having received degrees is Psychology from UCLA and HCI from UCL, Kim decided to focus on her core professional passion, user research and creating wonderful customer experiences, and is currently the UX Manager for the
Net-a-porter Group where her team leads UX research and design for net-a-porter.com, mrporter.com and theoutnet.com, which conveniently also fits nicely with her addiction to luxury fashion.
Salim Virani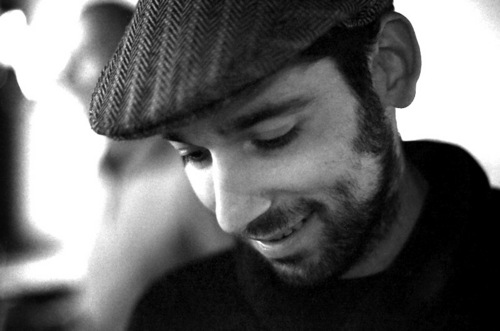 Salim co-founded Leancamp, an international set of events that combines Lean Startup, Agile, Business Model Innovation, Design, and other disciplines – to find market traction faster.
He has founded a number of businesses, ranging from technical services to consumer e-commerce sites and a digital media department for a major advertising agency. Salim now works with a few startups, thought leaders and universities, sharing the new methods sparked at Leancamp. He has recently given Customer Development workshops at Seedcamp and Made By Many. Find him on Twitter as @saintsal.
What is a Design Jam?
Design Jams are one-day design sessions, during which people team up to solve engaging UX challenges.
While conferences and talks are very popular in the UX community, we don't have many events for actual collaboration, like the 'hackdays' enjoyed by the development community. Design Jams get designers together to learn from each other while working on actual problems. The sessions champion open-source thinking and are non-profit, run by local volunteers.
Check out  the Design Jam wiki to read more about the format and see what happened at Design Jam London #2.


Who should attend Design Jams?

Anybody who would like to practice their research, brainstorming, sketching or collaboration skills. Interaction designers, UX researchers, information architects, web and graphic designers, developers or whoever else has an interest in UX and collaboration. Students and experienced practitioners.


What happens at a Design Jam?

On the day, attendees assign themselves to a group based on the skills they contribute and what they'd like to learn. (Instead of the session grid well-known from barcamps, Design Jams use a 'team grid'). The teams are giving a design challenge that they tackle by doing research, sketching, guerilla testing and other UX techniques. This time, we will try to get you 'out of the building' to do some guerilla research and/or testing.

Teams share their process and ideas halfway through. The day finishes with final presentations. Outcomes could be a prototype, sketches, storyboards or videos - whatever communicates the idea best.


What happens to the ideas we come up with?
To facilitate the free exchange of ideas, all outputs, visualizations and other contributions you make during the day must be contributed under the Creative Commons Attribution (CC-BY) license.
All materials will be shared on the Design Jam wiki, and teams will have to write a short blogpost about their design process and idea.
Our supporters:

Mozilla is a global, nonprofit organization dedicated to making the Web better. We emphasize principle over profit, and believe that the Web is a shared public resource to be cared for, not a commodity to be sold.
We work with a worldwide community to create free, open source products like Mozilla Firefox, and to innovate for the benefit of the individual and the betterment of the Web.
The result is great products built by passionate people and better choices for everyone.
For more information, visit mozilla.org
Follow us on Twitter for latest news and updates: @mozilla

City University London - providing students, the professions and business with the knowledge and skills essential to the success of London as a world city.
Computing and Information Science staff and students benefit from state-of-the-art premises in City University London's historic College Building. Located in the heart of London, our approach to education draws on more than 100 years of tradition.
The purpose-built space includes specialist teaching rooms, a SAP Product lab and a high-tech Human Computer Interaction Design lab supported by The Vodafone UK Foundation.



EDITD connects fashion, luxury and apparel people with data they need so they can make better decisions. @EDITD
London Design Jam team
Desigan Chinniah @cyberdees
Johanna Kollmann @johannakoll
Joe Lanman @joelanman
Franco Papeschi @bobbywatson
Attendee List
Sort by:

Date

|

First Name

|

Last Name
When & Where
Northampton Square
EC1V 0HB London
United Kingdom


Saturday, November 26, 2011 from 8:30 AM to 6:00 PM (GMT)
Add to my calendar