Description
Design Inspired by Nature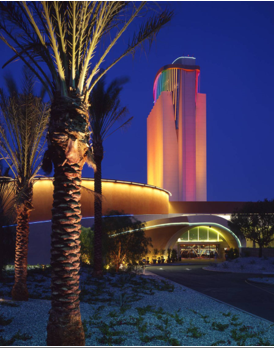 Our natural world is a key source of inspiration for artists, filmmakers, product designers and architects. Design processes using biomimicry provide innovative, sustainable solutions by emulating nature's organization, patterns and strategies. Biophilia incorporated into building design provides occupants a connection to our physical world and a greater sense of well-being. This, in turn, increases our happiness and productivity. Light is a natural element that impacts the health of every living creature. The more we learn about the effects of light on our environment and our physiological systems the more we realize we have only scratched the surface.
This presentation will explore the relationships between biomimicry, biophilia and light as we look to nature for our inspiration.
Dawn Hollingsworth, CLD, LC, FIALD, WELL AP is a Certified Lighting Designer (CLD) by the Certified Lighting Design Commission, a certified Lighting Professional by the National Council on Qualifications for the Lighting Professions (NCQLP) and a WELL Accredited Professional by the International WELL Building Institute. Dawn is a Fellow of the International Association of Lighting Designers (IALD). She has diversified expertise in theatrical and architectural lighting design and control systems, marketing, business management, product management and development, manufacturing, scenic design and event production. Dawn is a Principal at Darkhorse Lightworks and currently teaches at Otis College of Art and Design.