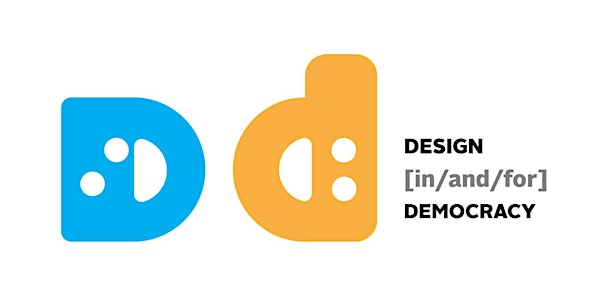 Design [in/and/for] Democracy
When and where
Location
Departamento de Comunicação e Arte Campus de Santiago 3810-193 Aveiro Portugal
Description
On November 29th the ID+ Desis lab will host the event Design [In, And, For] Democracy.
This is an initiative included in the DDP, the Democracy and Design Platform - an international movement that seeks to gather, analyze and give visibility to initiatives that are directly or indirectly linked to the issues posed by "Stand Up for Democracy": the open letter that Ezio Manzini and Victor Margolin addressed to the design community in March 2017.
DDP seeks to pursue the main purpose of the letter: stimulate activities which, by discussing the relationship between democracy and design, clearly express in a propositive and proactive way our concern in the design world over the attacks on democracy currently underway in several countries.
Our event, hosted in the Universidade de Aveiro - Portugal, will gather representatives from the majority of the Portuguese Design School with experts from other fields, such as politics, city planning, social science, management, social innovation, among other, and will promote the interdisciplinary debate with this actors and academia.
As a keynote speaker we will have the pleasure to attend a presentation from Ezio Manzini, one of the world's leading experts on sustainable design, author of numerous design books, professor of Industrial Design at Milan Polytechnic, founder of the DESIS (Design for Social Innovation towards Sustainability) and one of the author of the Stand Up for Democracy open letter.
We invite everyone to join and participate in the debate!
See you in Aveiro,
The ID+ Desislab Team!