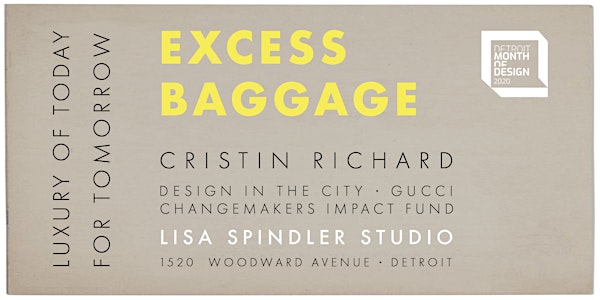 Design in the City: Excess Baggage
Location
Lisa Spindler Studio
1520 Woodward Ave.
Detroit, MI 48226
Excess Baggage is a point of reflection, a way to consider our connection to the natural world.
About this event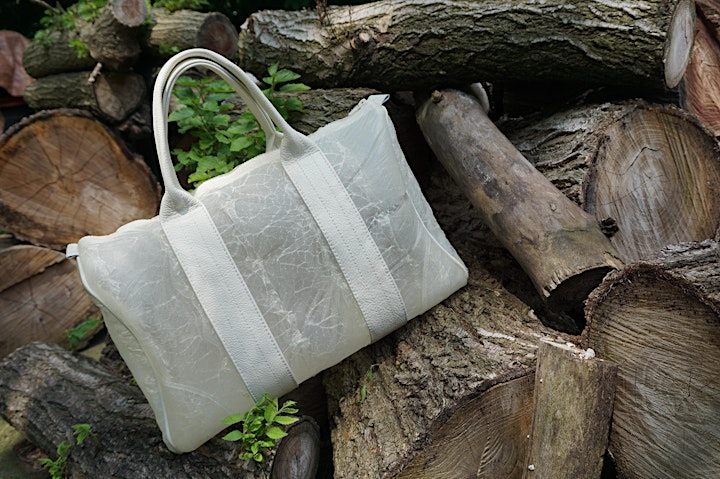 Design Core Detroit received a grant from Gucci, as a part of its new Changemakers' Impact Fund, in recognition of its work to leverage Detroit's UNESCO City of Design designation. The funds implemented "Design in the City", a new competition that pairs six fashion and accessories designers, with an emphasis on women and people of color, with commercial spaces to host installations of their work. The installations will be on view September 1-30, 2020 during the Detroit Month of Design.
Detroit Artist, Cristin Richard, has a fascination with material, both its sensory qualities and the information it communicates about history, society and the current environment. Her primary inspiration is that of Native American and Indigenous practices and their intrinsic connection to nature. She has been selected to showcase her latest project, Excess Baggage, as part of "Design in the City" for Detroit's Month of Design. Teaming up with Lisa Spindler Studio, Cristin's installation will be on view in the studio's storefront windows right in the heart of downtown Detroit on Woodward Avenue. This installation is a culmination of Richard's conceptual work and Spindler's photographs, along with a sound immersion by experimental Detroit musician, Nate Czarling that aims to bring the sounds of nature into the urbanspace.
You can experience Cristin's latest work street view, or sign up here for a personal viewing inside the studio. Guests will have up to 30 minutes and are limited to 6 attendees per hour.
https://designcore.org/design-in-the-city-winners/