About this Event
In times of technological race and information overload it is getting more and more important to reflect, to observe and to project.
What does the future hold?
How can we lead the change and address human needs?
How do we approach visions?
At DesignFarmBerlin we believe that good solutions combine many aspects and that design has the power to merge them all into a meaningful outcome. That's why we signed up for the mission to enable more design-driven companies and support design-entrepreneurs who tackle complexity in their own way.
Drawing on the topics of "new work", "personalized health", "circularity" and "urban climate" the Design Impact Conference 2019 is going to debate current trends and showcase new products and concepts originated in design.
Among the speakers:
NEW WORK: Anouk Hoffmeister Elevation
PERSONALIZED HEALTH: Facundo Gutierrez, Juan Opitz-Silva, José Andrés Villatoro Motorskins
CIRCULARITY: Youyang Song Cooking new material
URBAN CLIMATE: Paulina Grenbenstein urban:eden
Join our event and start your transformational journey today.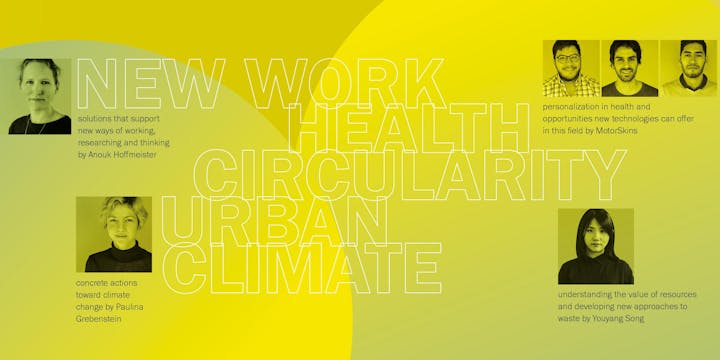 AGENDA
17:00 Doors Open / Networking
17:30 Welcome & Opening Remarks
17:45 Startup Pitches & Speakers
18:30 Break
18:45 More Startup Pitches & Speakers
19:30 Get together