Description
Design for Retail by Lucas Mascaro
The future of eCommerce between corporate transformation and service design
Human Experiences and Exponential Technologies are defining a brand new scenario for the Retail Market. Some emerging trends are challenging the organisations calling for a profound corporate transformation lead by an entirely new paradigm. Service Design can be the key ally to help companies win the game of the exponential Future of Retail.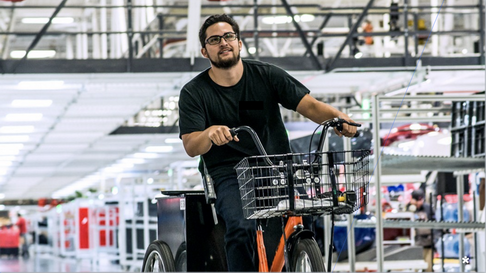 Luca Mascaro's Bio
I am a designer. In my 15+ years of professional experience, I have been inspired by sci-fi, architecture, Japanese culture and human experiences.
I founded Sketchin in 2006 to meet a challenge: mould a world where people can live experiences over their expectations. In my time at Sketchin, I've worked with clients that range from startups to global brands like to evolve the overall experience they offer their customers.
I've taught students and companies how to design from an experience-centered and business-oriented point of view. I evolved Sketchin's practice from both a philosophical and practical perspective to fit market needs and embrace change as an evolutive competitive advantage.
As a public speaker, I have spoken in conferences around the world on topics as experience design, evolution, interaction design, the future of technology and experience management.
About Sketchin :
Sketchin is a smart, strategic, design firm that shapes the future experiences. It helps forward-thinking companies evolve their organisations, empower human experiences and rapidly shape their business&digital transformation to generate valuable changes.
Sketchin partners with business in creating the next generation of products, systems, processes, and services. It uses a design driven approach to burst the digital transformation within the companies and help them offer meaningful experiences.
Sketchin's goal is to help companies, and organisations to understand, design, and deliver user, and customer experiences that overcome people expectations using technologies.
HOSTED BY: AIGA San Francisco
CONTACT INFO: aiga@aigasf.org
---
Event Type : Lecture
REFUND POLICY : We do not offer refunds. If event is sold out, we might be able to give your spot to someone on the waitlist.