Description
Design Dash: Facilitating Innovation
On 20th November, Skills of the Modern Age and Sqr One are joining forces to bring the Brisbane community three fast-paced, hands-on Design Dash modules covering some of the crucial design and innovation skills of today. Pick and choose the skills you'd like to learn about, or sign up for all three workshops - and make sure you join us for an exciting Design Leadership discussion and a drink in the evening!
Whether you're an innovation coach, internal innovator or transformation leader, your ability to facilitate diverse teams through a structured process is critical to the success of changes you are driving.
A great facilitator is able to define a clear intention for a process, guide people through the process of solving problems together, and redirect people when they notice things getting off track. It's not about giving your participants all the answers - it's about creating an environment where they feel empowered to figure it out for themselves.
This bootcamp will combine theory with hands-on practice and real-time feedback to boost your skills as a facilitator of innovation, no matter the context.
What you'll learn:
⚡️ How to design impactful innovation experiences.
Leverage our unique approaches to creating effective workshops and innovative experiences for your teams, from setting clear intentions and success measures from the beginning through to reflecting and embedding your learnings.
⚡️ How to create an innovation facilitation toolkit.
Leverage best practice and develop a customized toolkit for facilitation tools that you can use in your organisation, including running problem discovery sessions, design thinking experiences and Design Sprints.
⚡️ How to facilitate with confidence.
Discover the art of facilitation and learn how to navigate the conflict and complexity when working with diverse groups.
We can't wait to see you there!
This bootcamp runs 1:30pm - 3:00pm, and is one of a three-part series also including Design Dash: Rapid Prototyping and Design Dash: Service Design.
A ticket to any of our Design Dash workshops also comes with a complimentary ticket to our evening event on 20th November, 'Design Leadership: Building Designers of the Future'. Just send an email to amielcortes@sqrone.com.au to get your promo code.
The facilitators: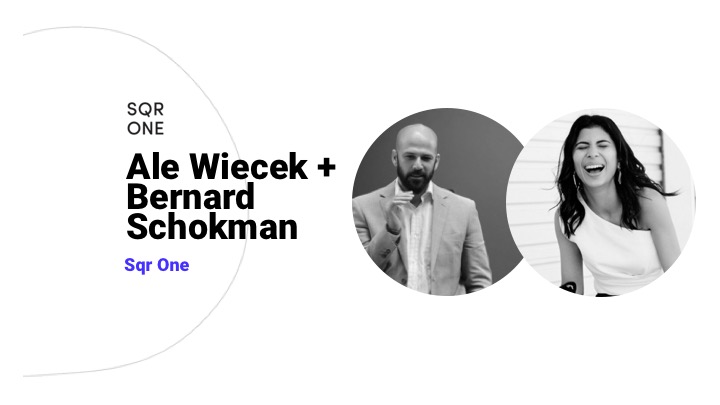 Ale Wiecek, Founder and Chief Empathy Officer at Sqr One, is a respected voice in the emerging space of Innovation, Human-Centred Design, Service Design, Wellbeing and the Future of Work. Her international roots and multinational experience in Digital Transformation and User Experience have been a vital part of Ale's 20 years' experience working across 3 continents.

Bernard Schokman has been helping professionals and groups turn challenges into pragmatic and innovative solutions using Design Thinking for the last 10 years. He's a master at applying Design Thinking to a wide range of gnarly industry problems, innovative user experiences, usability testing scenarios and process redesign and he's done this across multiple verticals. Most recently, he spearheaded the setup of the Innovation Lab in one of Australia's iconic retail stores and facilitated their first-ever department-wide hackathon; while designing and usability testing their Augmented Reality shopping experience.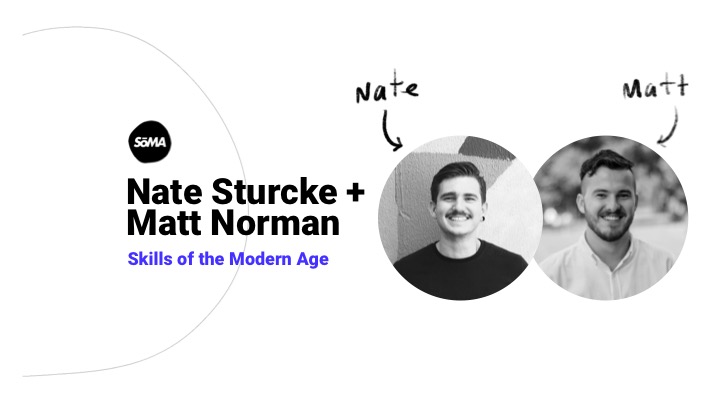 Nate Sturcke is passionate educator and supporter of the local Perth innovation ecosystem. Over the last 5 years Nate has worked with over 4,000 entrepreneurs through a variety of programs, including the Silicon-Valley based Founder Institute accelerator; Google-backed Startup Weekend; and RAC SeedSpark seed fund. In both 2017 and 2018, Nate was awarded the WA Startup Community award for his role in promoting early stage entrepreneurship throughout the state.
Matt Norman is a learning designer and facilitator working to transform education and training, starting in WA. He has over 5 years of experience running workshops with everyone from social impact professionals to at-risk youth, and has worked in advocacy and recruitment for the innovative Teach For Australia program. A graduate of both the Presencing Foundation Program on systems change, and the KAOSPILOT Masterclass in Learning Design, Matt's passion is creating experiences that bring out the best in people.