Curator Mario Ballesteros on rethinking design through the popular and from the Global South.
About this event
This fall, we continue our series For Whom? By Whom? Designs for Belonging launched in Spring 2019.
Inclusion, accessibility, and justice are unavoidable terms in debates on design and technology today. It has become clear that fostering belonging requires overcoming design's perceived innocence - admitting historical and contemporary cases where design accidentally or purposefully excludes - to formulate more deliberate positions on designers' role in shaping collective life. More than an effort to incorporate neglected populations within existing paradigms, today's leaders work to reinvent design and technology to promote alternative methodologies, knowledges, and ways of life. From racist bots to #metoo, the urgency of this reinvention has only become more apparent. This Fall, the Jacobs Institute invites a group of thinkers and practitioners to outline design's blind spots and exclusions and share their thoughts on possibilities for a future of belonging.
About Mario Ballesteros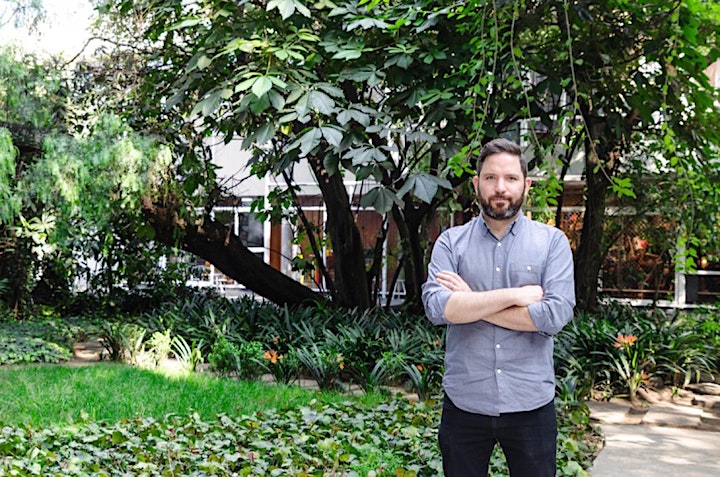 Mario Ballesteros is a design curator, editor, and critic. He is currently Editor in Chief of Travesías. He previously worked as Director and Chief Curator at Archivo Diseño y Arquitectura, a space dedicated to collecting, exhibiting and rethinking design in Mexico, as founding Editor in Chief for the Mexican edition of Domus, and as editor at Quaderns, the journal of the Catalan Architects Association in Barcelona. He has curated numerous design and architecture exhibitions in Mexico and Barcelona, and written for multiple publications.
He has taught courses on architecture, media and design criticism at CENTRO, the Centre de Cultura Contemporania de Barcelona (CCCB) and ELISAVA Barcelona School of Design and Engineering. He is co-founder at Andamio, an independent curatorial and editorial consultancy focused on projects with unique approaches to contemporary design, architecture, and urban culture.
Organizer of Design Conversations: Mario Ballesteros
The Jacobs Institute for Design Innovation is UC Berkeley's interdisciplinary hub for learning and making at the intersection of design and technology. Learn more about this hub for all things design at jacobsinstitute.berkeley.edu.