Design Conference: Kingdom Creatives 2017

Saturday, August 19, 2017 from 8:30 AM to 6:30 PM (EDT)
Event Details
KINGDOM CREATIVES CONFERENCE is a D.C. based, full-day conference aimed at igniting inspiration, learning, and networking in the Christian creative community.
Attendees will enjoy workshops and talks from professional speakers in the creative industry. The conference is specifically tailored towards creatives who love Jesus Christ and/or are open to Christianity.
Come as you are, leave inspired, with more friends than you came in with, and a revived love for Jesus.
---
LINEUP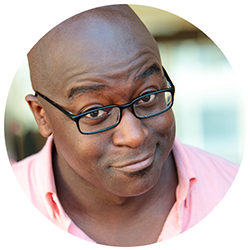 Host & MC: David Lawrence Johnson
David is the host & MC for the inaugural 2017 KC Conference, a PK (Pastor's Kid). David Lawrence Johnson is dedicated to sharing his passion without compromising his faith. His love for storytelling and entertainment has carried him from coast to coast and led to wear many hats from satellite radio DJ to theme park tour guide. He has produced and worked for National Geographic Television, Smithsonian Channel, Marvel Studios, Valhalla Entertainment (The Walking Dead), and Universal Studios. When he's not finding new ways to tell stories, you can find him exploring the city with his wife, Corene and his two young sons. You can also catch him on his new podcast "Davey J PoscastING About The Things Davey J Wants To Podcast About". He's also an avid "cinefile" and semi-professional fanboy.
SPEAKERS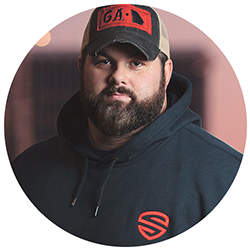 MIKE JONES
Mike is a dynamic speaker and motivator. He describes himself as a Christ Follower, Husband, Father, Southerner, Designer, Illustrator, Letterer, BBQer, Speaker, Big Guy, Blessed beyond measure, Co-Founder of Creative South.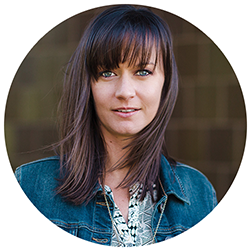 Kate is founder and director of Bittersweet Creative, an award-winning, DC-based story consultancy. Named Young Entrepreneur of the Year by the DC Chamber of Commerce (2014), she has consulted for global NGOs, local organizations and corporations looking to tell complex stories in simple, compelling and interactive ways.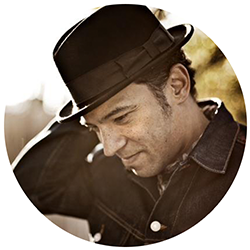 Dex Alexander is on a life long mission to use creativity to move, influence and effect people. He's been rallying like-minded creatives over his 20-year career that spans disciplines - from musician and producer to designer, videographer, and think-tank contributor. He is a creative director where he gets to work alongside some of his best friends and most creative people on the planet. Dex is married to Noemi and they have 2 kids, Zoe and Zeke.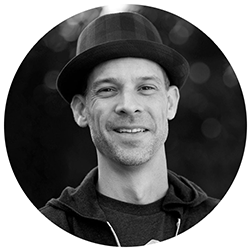 Shane Helm is Chief Creative Officer for
Engage
, a Washington D.C. based digital agency working in public policy and political advocacy.  Shane has two decades of experience in user interface design and branding.  He designed the logo for the House Republicans, GOP.gov website, and the intranet the House Republicans use when in session. He is the winner of a Pollie award for best international website. Shane has also done work for Young Americans for Liberty, Senate Conservatives Fund, The Smithsonian, Rep. Ron Paul, Senator Rand Paul, Governor Scott Walker, The Dave Ramsey Show, ESPN, WalMart, Franklin Covey, eBay, Sprint, Washington D.C.'s bid for the 2024 Summer Olympics.
Shane cofounded a community called '
Creative by Design
' and teaches on God's Model for Creativity.
If you're interested in becoming a sponsor, please contact us at info@kcconf.com
God bless you.

When & Where

Ebenezers Coffeehouse
201 F ST NE
Conference Hall
Washington, DC 20002


Saturday, August 19, 2017 from 8:30 AM to 6:30 PM (EDT)
Add to my calendar