Description
About the Program
Your business has a story. Effective branding helps make that story compelling to your intended audience. Using the right design elements is key to having an effecitve brand. Would you like your story to attract customers and not break the bank?
Use ideas in this seminar to:
Explore how branding can help your bottom line
Create or improve your brand
Understand the design process and its costs
Keep your design costs low
Work with branding professionals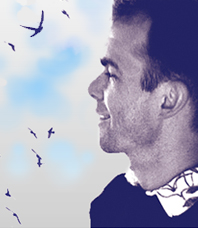 About the Presenter
Award-winning graphic designer, illustrator and writer, Austin Buchholtz is passionate about creating enticing, effective branding to help businesses and non-profits flourish. For over seven years, he has been working in print and web in both Sydney, Australia and Portland.
Ticketing Details
Admission is $20 in advance and $25 at the door.

Save by purchasing seminars in bundles of 4 for $60. Learn More.
Consider becoming an Annual Subscriber. Subscriptions cost $100 and allow you to attend unlimited seminars. Learn more.
Coupons, 4-Packs and Subscriptions are redeemed by clicking "Enter Discount Code", entering your unique code, and clicking "Apply Discount"
Already a Subscriber?
Simply click "Enter Discount Code" above the "Order Now" Button, type your unique discount code, and click "Apply Discount"